Presented by Send My Bag
The best relocation hacks for 2023
As thrilling as making a new country your home can be, that doesn't mean it's free of complications and frustrations. Fortunately, with a little thinking ahead, the process can be made a lot smoother.
When moving internationally, the Boy Scouts' motto applies: 'Be Prepared'. A little research and planning ahead of time can not only save you valuable time but often a decent sum of money once you land.
Together with luggage-forwarding service, Send My Bag, The Local highlights some of the best relocation 'hacks' for 2023, when making your big move.
Use an eSIM
Establishing yourself in a new country means that you will need a local phone number to access many vital services. Some apps or websites won't let you access them without one.
Fortunately, many modern phones support dual-SIM cards, meaning you don't have to forgo your original phone number.
The current generation of phones even supports what's known as an eSIM - an electronic SIM card. eSIMs are essentially virtual SIM cards that can be switched at a moment's notice, depending on the plan that you require. All you need to do is use your phone's camera to scan a QR code, and you've switched providers. Some  popular European providers that support eSIMs include Airalo and Holafly. 
eSIMS have the benefit of eliminating manufacturing and packaging costs, often giving you better deals. They also save you from having to go to a physical storefront to pick up an SIM card.
There's a thousand things to do when moving abroad. Simplify things by sending your luggage ahead with Send My Bag 
Consider an online bank
As with phone numbers, you'll often find there's only a certain amount you can do to get established without a local bank account that has an IBAN number - the form of account number that the Eurozone uses, along with certain other countries. 
Online banks - that is to say, app-based banks without physical branches, such as N26 or Revolut - have made significant inroads throughout Europe in recent years.
The benefit of these banks for those moving to or within Europe is that most allow accounts to be opened from abroad, with a three-month window for a local address to be supplied.
Online banks often make it easier to link to overseas bank accounts back home and allow money transfers at current exchange rates, without extra fees. You'll also likely be offered several sub-accounts within your primary bank account, meaning that saving for travel and other of life's pleasures is easy.
Manage your utilities online
Unlike in some parts of the world, you will often find in Europe that you have the choice of a provider for electricity or gas. With a growing population of workers and students from abroad, utility providers have emerged to specifically cater to an international market.
With the understanding that few international students or workers have the time to deal with lengthy contracts in another language, they've taken their operations online, allowing customers to monitor their usage and control their tariff via an app, in English. A good example of this is Germany's electricity provider, Ostrom. With much of the administration and paperwork costs removed, such utility providers can also deliver the savings to the consumers
It's worth doing a little research before landing in your new home to identify which providers offer the best rate scheme, and the most control over what you use and how you pay. Some will require you to pay month-by-month, whereas others will ask for quarterly payments, and it's good to know ahead of time.
The costs can pile up as you move countries. Know what you'll pay when you send your luggage ahead with Send My Bag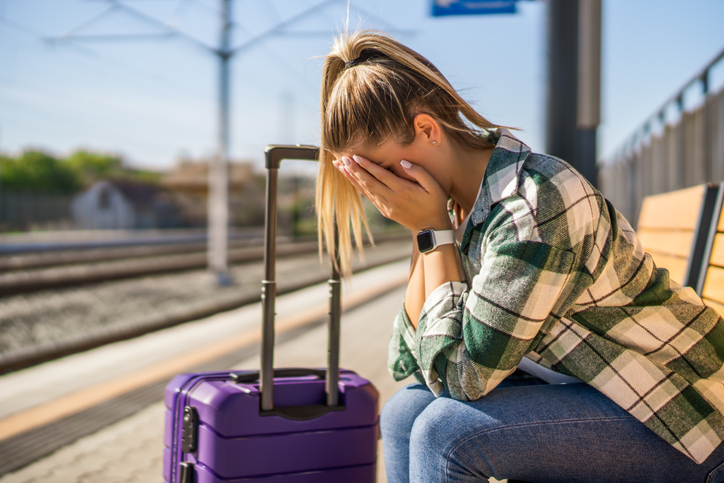 Save money on your shop with your phone
It's very easy to pay far too much for food and everyday services upon arrival in a new country. You simply don't have the 'insider knowledge' that years of living in a place can provide.
Many European countries have a broad variety of app-based coupon programs, such as LetyShops and Payback, that allow you to make considerable savings on your weekly grocery bill via cashing in points.
These programs often operate across different kinds of shops, from supermarkets to chemists, allowing you to make savings across your spending. A few even operate across national borders!
A few apps designed to reduce food wastage, such as TooGoodToGo, also allow you to pick up deals from local restaurants and cafes close to you, meaning that you can eat very well for very little.
Send your luggage ahead
One of the most painful costs associated with moving abroad can be those associated with your luggage. If you're not careful, you can find yourself with substantial charges. 
One way to avoid considerable and unpredictable costs when it comes to moving abroad with your luggage is using a luggage-forwarding service such as Send My Bag, With flat rates for each piece of luggage sent, there are no unwelcome surprises and frantic repacking at the airport. You can even opt to send boxes, giving you more room for packing. 
Another benefit of a luggage-forwarding service are the complex logistics networks that they use, spanning almost every nation across the globe. These allow a far greater degree of tracking, via an app, and mean that your luggage can be delivered to the front door of your accommodation - no venturing out to the airport to pick them up and managing them on public transport.
Make your arrival in a new country as painless as possible. Have your luggage delivered to your new front door with Send My Bag 
This content was paid for by an advertiser and produced by The Local's Creative Studio.
See Also