For members
EXPLAINED: What I was asked about in my German citizenship test
If you're taking the German citizenship test, you'll be hit with a random selection of questions on anything from former German chancellors to returning a faulty TV. Here are some of the questions I faced - and some tips for preparing for the unexpected.
Published: 26 May 2023 14:34 CEST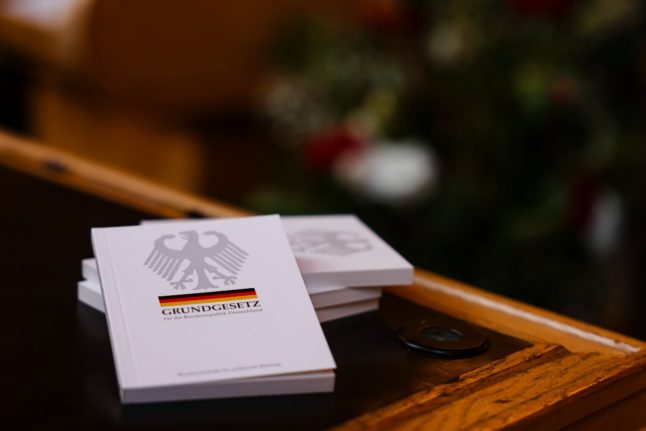 Two copies of the German Grundgesetz, or Basic Law, lie on a table in a library. Photo: picture alliance/dpa | Frank Molter
For members
Should children in Germany have to take language tests before school?
Debates over obligatory German language tests before school are once again raging in Germany, with the CDU arguing that the move would improve integration. Here's what's going on.
Published: 2 June 2023 13:02 CEST