For members
Why do Spain's civil guards wear those strange hats?
If you've ever seen Spanish national day parades on October 12th, then you've most likely seen groups of Spain's Civil Guards marching along wearing strange black hats. What's the reason behind this odd uniform attire and where did they originate?
Published: 23 May 2023 16:47 CEST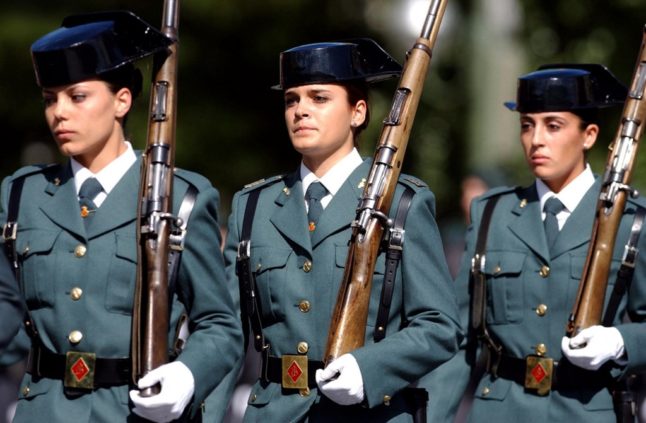 Three Spanish "Guardia Civil" women parade during the National Day in Madrid. Photo: PIERRE-PHILIPPE MARCOU / AFP
The tiny island that is Spanish for half the year, and French the other half
Did you know that there's an island that is French for half the year and Spanish the other half? Not only that, it has a particularly bizarre history involving princess-swaps and hostage-handovers. Welcome to 'Pheasant Island'.
Published: 22 May 2023 08:57 CEST