For members
OPINION: Why I hope the stats are right about Swedish children's reading and maths
Richard Orange finds the slow progress his children are making at their Swedish municipal school excruciating, particularly the handwriting. But the statistics indicate that, at least when it comes to reading, maths, and science, they should catch up by around the age of 11.
Published: 17 May 2023 13:57 CEST
Updated: 21 May 2023 08:11 CEST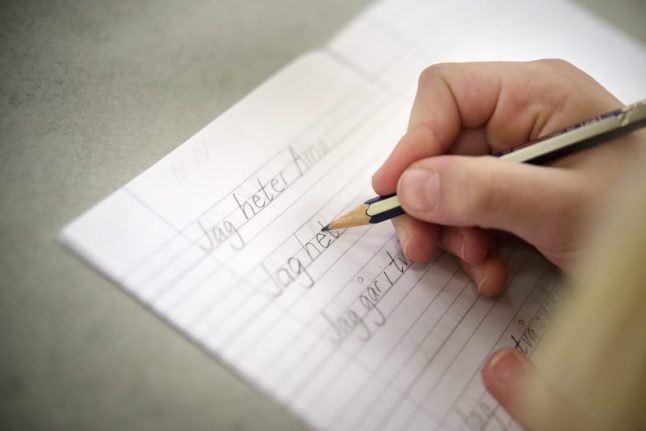 Richard Orange's children have never practiced handwriting like this year two student from Stockholm. Photo: Jessica Gow/TT
For members
STATISTICS: Where in the Nordics do men take the most parental leave?
Denmark's finance minister is taking ten weeks off this summer to look after his baby son. We broke down the statistics on who takes the most parental leave in the Nordic countries.
Published: 1 June 2023 15:26 CEST