For members
Starbucks and supermarket sugo: Is Italian food getting more 'American'?
As Starbucks expands into southern Italy and stores stock a rising number of convenience foods, Silvia Marchetti asks: is the country seeing an inevitable shift towards a more industrialised, American-style diet?
Published: 12 May 2023 11:38 CEST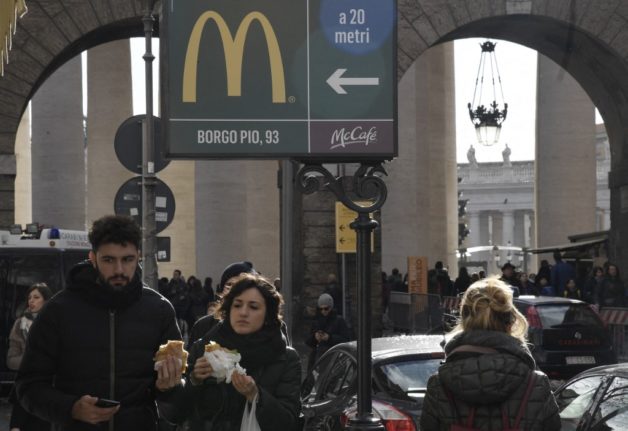 US fast-food chains including McDonalds and Starbucks are enjoying success in Italy - but how much are Italian eating habits changing overall? (Photo by Tiziana FABI / AFP)
OPINION: Italy's constant strikes are part of the country's DNA
The Italian news is full of reports of strikes - again. Silvia Marchetti explains why striking is part of Italy's social fabric, and why it's always the same old story.
Published: 2 June 2023 08:55 CEST