Presented by invest stockholm
Can Sweden lead the world in data-driven health tech?
Imagine a future in which healthcare systems are relieved of the burden of long patient waiting lists and able to focus resources solely on those with the greatest needs. Now imagine that the patients themselves – or even potential patients yet to require professional attention – are enabling that by monitoring their own conditions with data-driven technology.
Is this a far-fetched utopian vision or could it soon become reality in a society as innovative and quick to adopt digital tools as Sweden? The Local spoke to two leading figures within Stockholm's health tech scene to get a better idea.
A 21st century challenge: 'too much data'
Under Sweden's Vision for eHealth 2025, the national government and the Swedish Association of Local Authorities and Regions (SALAR) set an ambitious goal: essentially that Sweden should lead the world in using digital tech to make it easier for people to live in good health. 
In several relevant areas, the country clearly excels. The pandemic shone a bright light on the need for easily accessible video consultations with doctors but Sweden was way ahead of the curve; digital services like Kry and Min Doktor were around long before you'd ever heard of Covid-19.
Region Stockholm's Alltid öppet app shows that public authorities can also play a role in such innovation. Furthermore, paper prescriptions are virtually extinct, with e-prescriptions accounting for 99 percent of all those issued in Sweden.
One of the world's most exciting and trailblazing regions: learn more about Stockholm
What about cutting-edge solutions in treatment? These are not hard to find in the Stockholm region either. Solna-based OneTwo Analytics is providing AI and machine learning-based services for better management of type 1 and type 2 diabetes, as well as screening of prediabetes.
Recent advances mean continuous glucose measurement (CGM) sensors can map every fluctuation in a diabetic's blood sugar levels. But this has created a new challenge.
"The problem in the past was that we didn't have enough data from the clinician's perspective," says Marie Öberg Lindevall, Member of the Board at OneTwo Analytics. "Today, the problem is that you have too much data. The question is how do you get knowledge from all the glucose data?" 
Her company has created a state-of-the-art digital tool that analyses the data and uses machine learning algorithms to interpret the root causes of changes in glucose levels.
The technology is available to be used directly by diabetics in the form of OneTwo Diabetes, a digital assistant and free downloadable app. It's also available as a service for healthcare professionals to help them make better decisions – they can now face 50,000 data points for each patient per visit.
"We can analyse big amounts of data to individualise each patient's treatment, enabling you to get control of your diabetes in your daily life, says Öberg Lindevall. "It also means care providers can better prioritise their bookings according to patients' needs."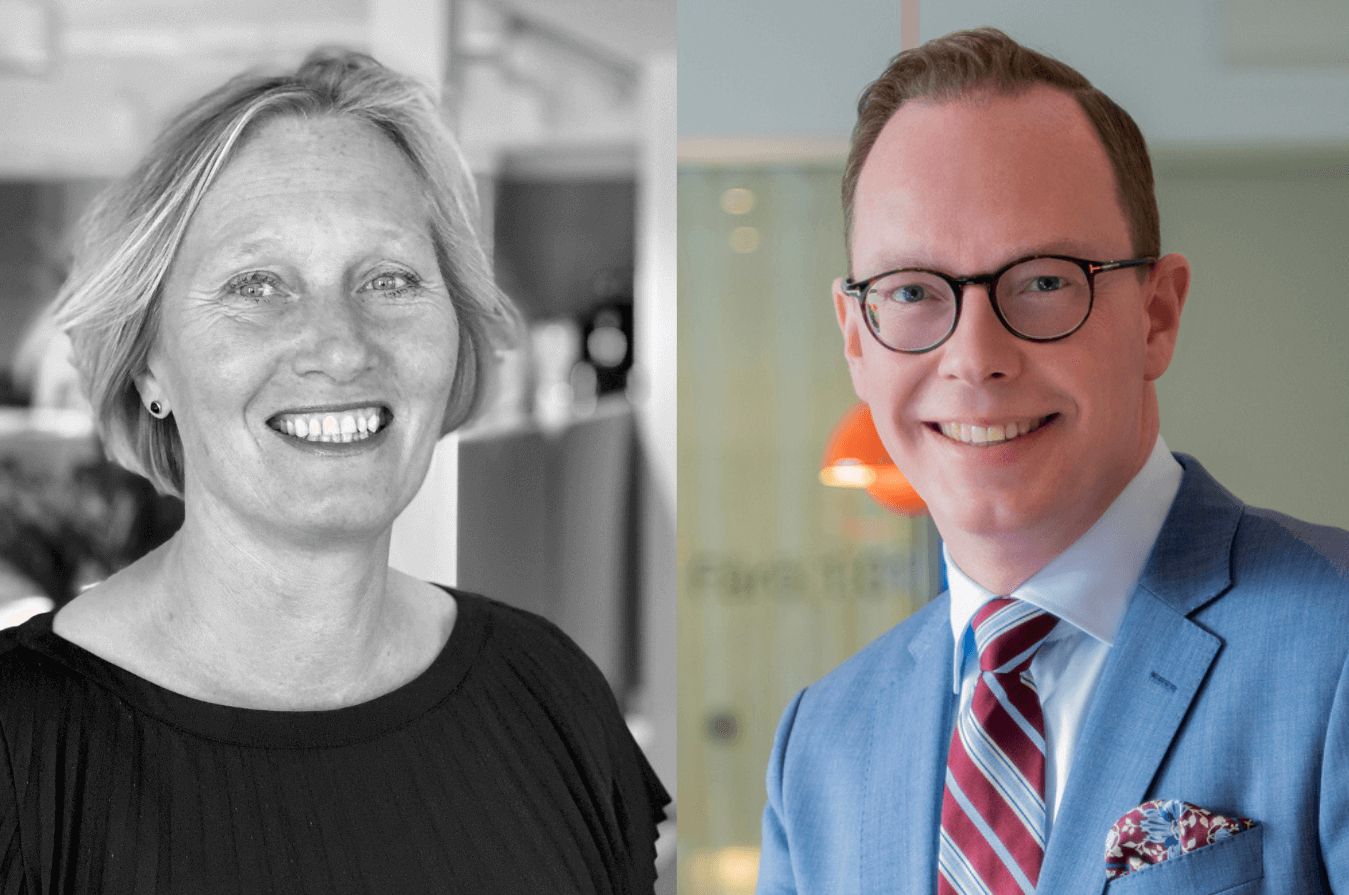 Prevention is better than cure
Despite the challenges involved in adjusting to a dramatically higher level of information, data-driven health tech clearly has major advantages. 
"If you live with chronic disease, 24/7 data can be crucial to monitor how you respond to a new treatment and to better adjust the doses or change the medication," says Daniel Forslund, Head of Innovation at Vårdföretagarna (the Swedish Association of Private Care Providers).
Data from round-the-clock monitoring is precious for researchers, as well as patients and doctors, he adds. "It can contribute to the development of new drugs. You can learn about the current disease but also how to prevent illness or make life easier for future patients." 
Indeed, the old adage that prevention is better than cure looms large in the global debate about health tech and in Sweden's hopes that data-driven solutions will improve public wellbeing. 
Find out how Stockholm provides opportunities across cutting-edge areas like technology and science
Uppsala-based Coala Life is another Swedish company having a major impact in this field. It has developed smartphone and cloud-based heart and lung diagnostics, including Coala Heart Monitor, which can be prescribed for long-term monitoring of cardiovascular patients. 
Around 10,000 patients, mainly in Europe and the US, have used the monitor and they can get results (also sent to their healthcare provider) within seconds in the Coala app.
OneTwo Analytics' software can also be used for screening prediabetes – where blood sugar levels are high but do not yet merit a diagnosis of type 2 diabetes.
"There's huge potential for prevention," says Öberg Lindevall. Pilot studies on 1,000 patients in several regions of Sweden, including Stockholm, have clearly shown the software's efficacy. "We have some clinics where we've proved that our system can reduce the waiting time for patients to see a doctor or nurse by about 20 to 30 percent."
Clinics in Stockholm and Dubai are now using the solution, as well as up to 1,000 individual users. For some patients, a new understanding of their condition could even mean they don't require professional management, Öberg Lindevall suggests.
"When you see something for yourself, it becomes so clear. It can free up resources to be focused on those who most need it."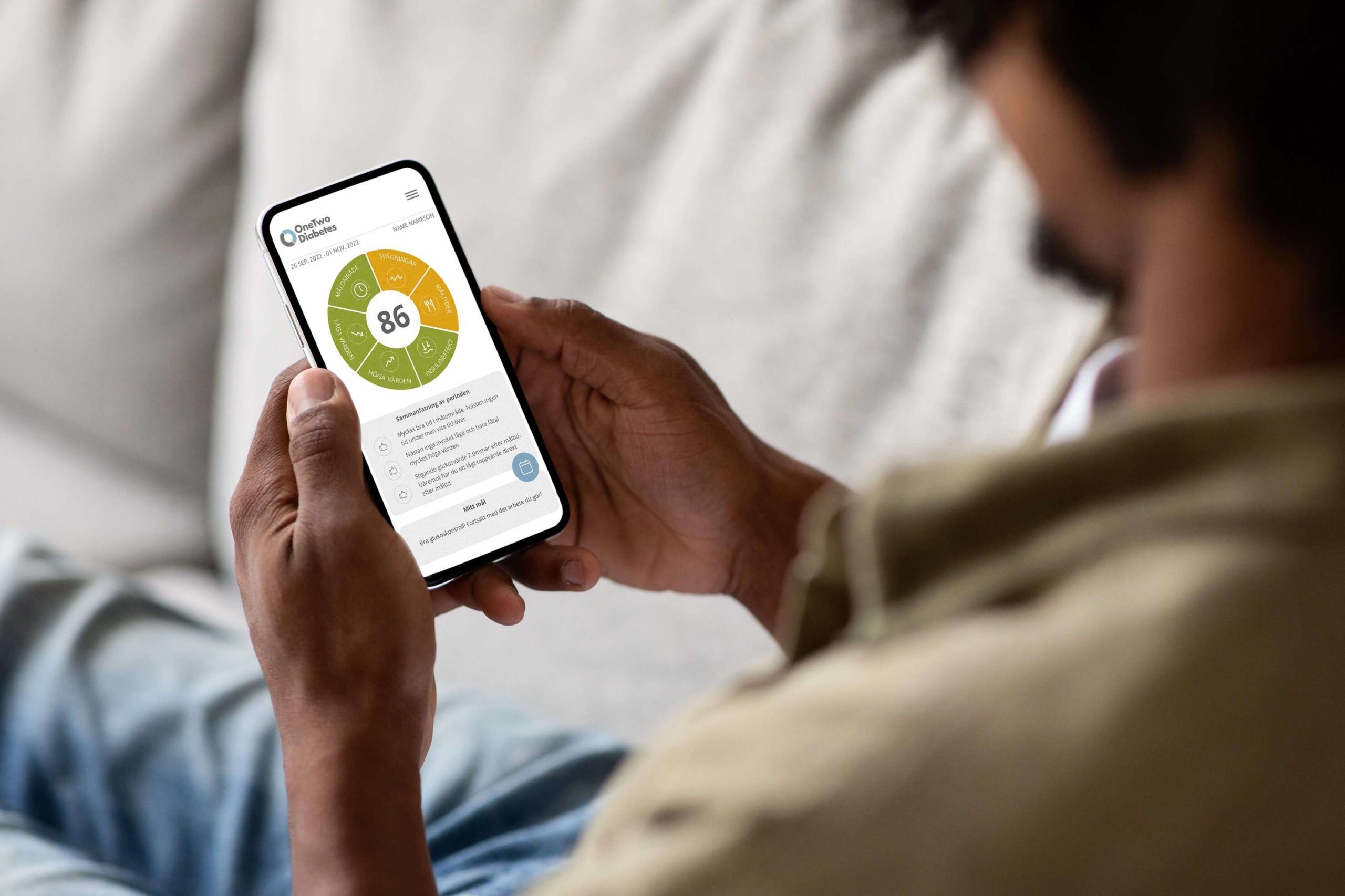 Why Stockholm's 'unique environment' gives grounds for optimism
So where does Sweden currently stand in terms of its target to be the best in the world in this field? Öberg Lindevall is unsure how that can be measured. But she says "a system of incentives" is needed if innovations such as OneTwo Analytics are to be widely prescribed in the near future. "But that has to be decided by the politicians and the system of healthcare providers," she adds.
Forslund says: "Sweden is a frontrunner in Europe when it comes to providers that make healthcare more accessible digitally – we were pioneers in launching online doctor apps eight to ten years ago."
Upgrades are needed, however, to the "boring" basic digital infrastructure in the healthcare system to enable Sweden to fulfil its vision. 
"In telecoms, there's been a standard regulating how 3G, 4G and 5G work for many years, and data can be shared between different devices and systems," Forslund explains. "In Sweden, and in most of the world, we haven't set those standards in a mandatory way for healthcare. Every care provider, medtech provider or electronic health records system should be interoperable and compatible but they're not."
Beyond this, he sees countless reasons for optimism. 
"I think we have a unique environment in many ways that has led to us being seen as the most innovative country in Europe by the European Commission," says Forslund. "It's very easy to meet other creative minds and brilliant brains working on how to develop new solutions. We have close collaboration between businesses, academia, the public sector and private care providers, so it's also easy to test your solutions in Stockholm."
Even the city's leading international status in fintech and gaming helps its health tech scene. "People are building solutions that learn from other sectors. The digital literacy and maturity in Stockholm's population is very high. It's a city coloured by the entrepreneurs and the researchers, so I think it's a very attractive culture with an openness to new solutions that's kind of unique in life science."
Discover how Stockholm encourages innovation and excellence across a huge range of fields
This content was paid for by an advertiser and produced by The Local's Creative Studio.
See Also