For members
Just how well does Britain's King Charles III speak German?
On his first official state visit as British monarch, King Charles III impressed his German hosts by beginning not one, but two of his speeches in German. The gesture impressed both guests at Wednesday's state dinner and parliamentarians during his Thursday address to the German Bundestag. But just how well does he speak it?
Published: 30 March 2023 17:48 CEST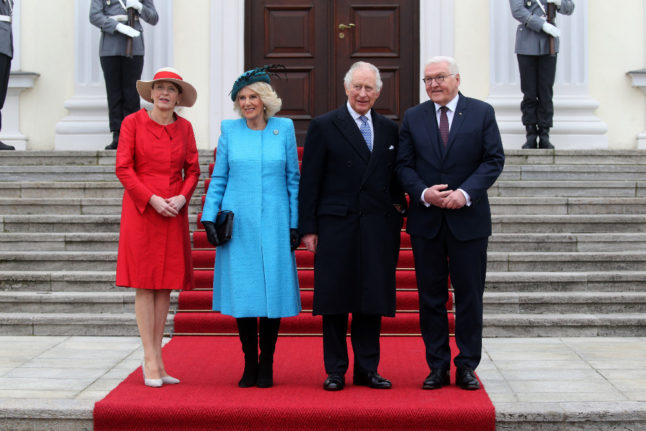 Charles III (2nd from right) and Camilla (2nd from left) arrive at Bellevue Palace and are welcomed by German President Frank-Walter Steinmeier and his wife Elke Büdenbender. Photo: picture alliance/dpa | Wolfgang Kumm
For members
EXPLAINED: The lingo you need to talk about sleep like a true German
Sleep is a hugely important part of our daily lives, so if you struggle to sort your 'ausschlafen' from your 'einschlafen', this guide to German sleep vocabulary could come in handy.
Published: 3 June 2023 08:36 CEST