For members
Protests, flight cancellations and fuel: What to expect this weekend in France
As citizens across France express their anger over pension reform, the country has grappled with more protests and rolling strikes, impacting key sectors like waste collection and fuel. Here's what to expect over the next week.
Published: 24 March 2023 12:42 CET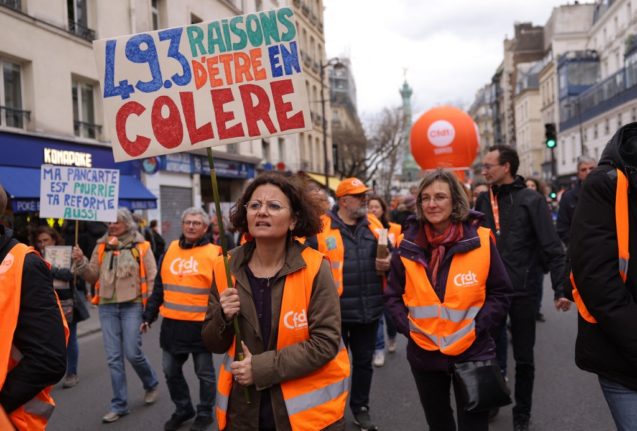 A protester (C) wearing an orange jacket of the French CFDT trade union holds a placard reading "49.3 reasons to be angry" during a demonstration (Photo by Thomas SAMSON / AFP)
ANALYSIS: Who won the great French pension battle?
It is all over. After five months the great pensions battle of 2023 is won and lost, writes John Lichfield. So from the unions to the politicians to the French people themselves - who are the winners and losers?
Published: 7 June 2023 11:21 CEST