For members
Roads, airports and stations blocked by unions as France faces more pension strikes
Thursday marked the latest day of mass strikes and demos in ongoing protests against pension reform, and also saw union activists block roads, stations and Paris' main airport.
Published: 22 March 2023 10:48 CET
Updated: 23 March 2023 15:15 CET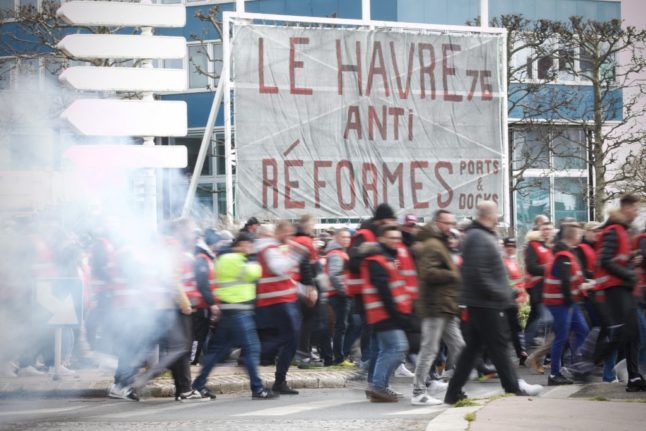 Le Havre in western France saw demos on Thursday after its port was blockaded on Wednesday. Photo by Lou BENOIST / AFP
OPINION: There is no chance of a sensible debate on the French government's immigration bill
Immigration - like pensions - is a subject which in France anaesthetises balance and common-sense, writes John Lichfield, which explains why the government's new immigration bill is becoming virtually the new definition of a mountain out of a molehill.
Published: 30 May 2023 14:10 CEST