For members
Reader question: Is it a good time to convert Swiss francs into euros?
If you are planning to travel within the EU this spring, you may be wondering whether you should exchange Switzerland's currency into euros now, or wait a little longer. Here's the outlook.
Published: 22 March 2023 15:38 CET
Updated: 26 March 2023 08:59 CEST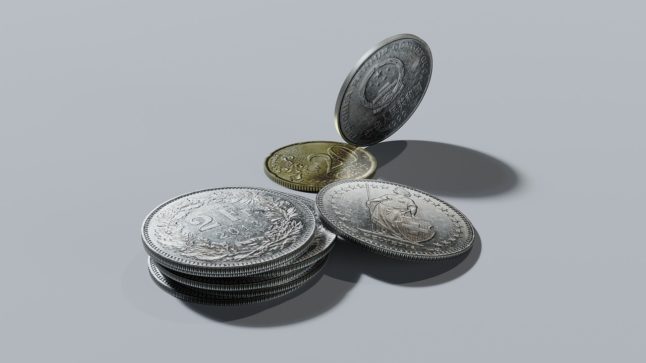 You don't have to hurry to exchange francs into euros. Image by Aleksandar Radenkovic from Pixabay
For members
Reader question: Do I have to pay for prescription drugs in Switzerland?
Generally speaking, medications prescribed by a doctor are covered by healthcare insurance. But this doesn't mean you won't have to pay any costs at all.
Published: 30 May 2023 16:29 CEST