For members
State by state: Who will get a discount on Germany's €49 transport ticket?
Although the default ticket option will cost €49 for nationwide coverage on local and regional transport, some federal states are planning to offer discounted versions for people in certain groups. Here's what we know so far.
Published: 15 March 2023 09:12 CET
Updated: 18 March 2023 10:18 CET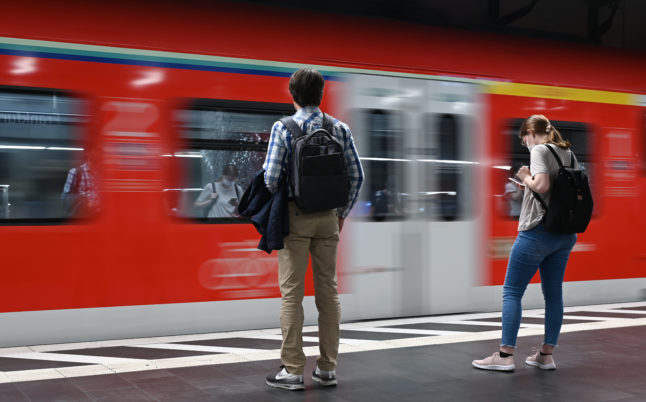 Passengers wait for the train in Frankfurt. Photo: picture alliance/dpa | Arne Dedert
IN PICTURES: German workers down tools in unprecedented strike action
In a rare show of combined force, Germany's service-sector union Verdi teamed up with rail sector union EVG in a nationwide day of industrial action on Monday. Here's how the morning unfolded.
Published: 27 March 2023 12:12 CEST