Presented by invest stockholm
Why do creative international women thrive in Stockholm?
Most people who move to Stockholm from overseas are sure to notice how seriously it takes gender equality. But can you pinpoint precisely which qualities make this city such an inspirational and supportive place for creative women?
Ahead of International Women's Day on March 8, The Local asked our female audience for some answers, and spoke to a cultural expert about the long-standing openness to equal rights that shaped the city you know today.
'Women can really show themselves here'
"The fact that I'm a woman doesn't really matter here," says Mandy Sade. It's 11 years since she made the move from the UK to Stockholm to work for H&M as a print designer. 
When the fashion giant made her a generous offer after seeing her work at a graduate design show in London, she admits she initially felt unsure whether the job or her new home city would suit her.
"It turned out to be amazing and really good fun," she says. "I realised that working in Stockholm is like a dream compared to London. It's 9 to 5, there was fresh fruit, a gym membership, and they sorted me out with an apartment. People were so nice and completely supportive."
Such was her success and growing appreciation for her new home that she carved out a permanent life here, establishing a freelance career after leaving H&M five years ago and starting a family.
Mandy, who has twin girls with her Swedish husband, says her conversations with creative women at a studio she uses show that talent flourishes in Stockholm regardless of gender. "I'm blown away by how their careers have gone," she says. "Women can really show themselves here and have confidence in doing it."  
Kathryn LeRoux, a US-born actor, stand-up comedian and voiceover artist, also loves Stockholm's supportive female networks. "There are a ton of creative hubs and I know everyone from a graffiti artist to a painter to a burlesque dancer," she says. "It's really easy to meet women and we really help each other in times of difficulty." 
A Woman's Place – learn more about why talented women from across the world are thriving in Stockholm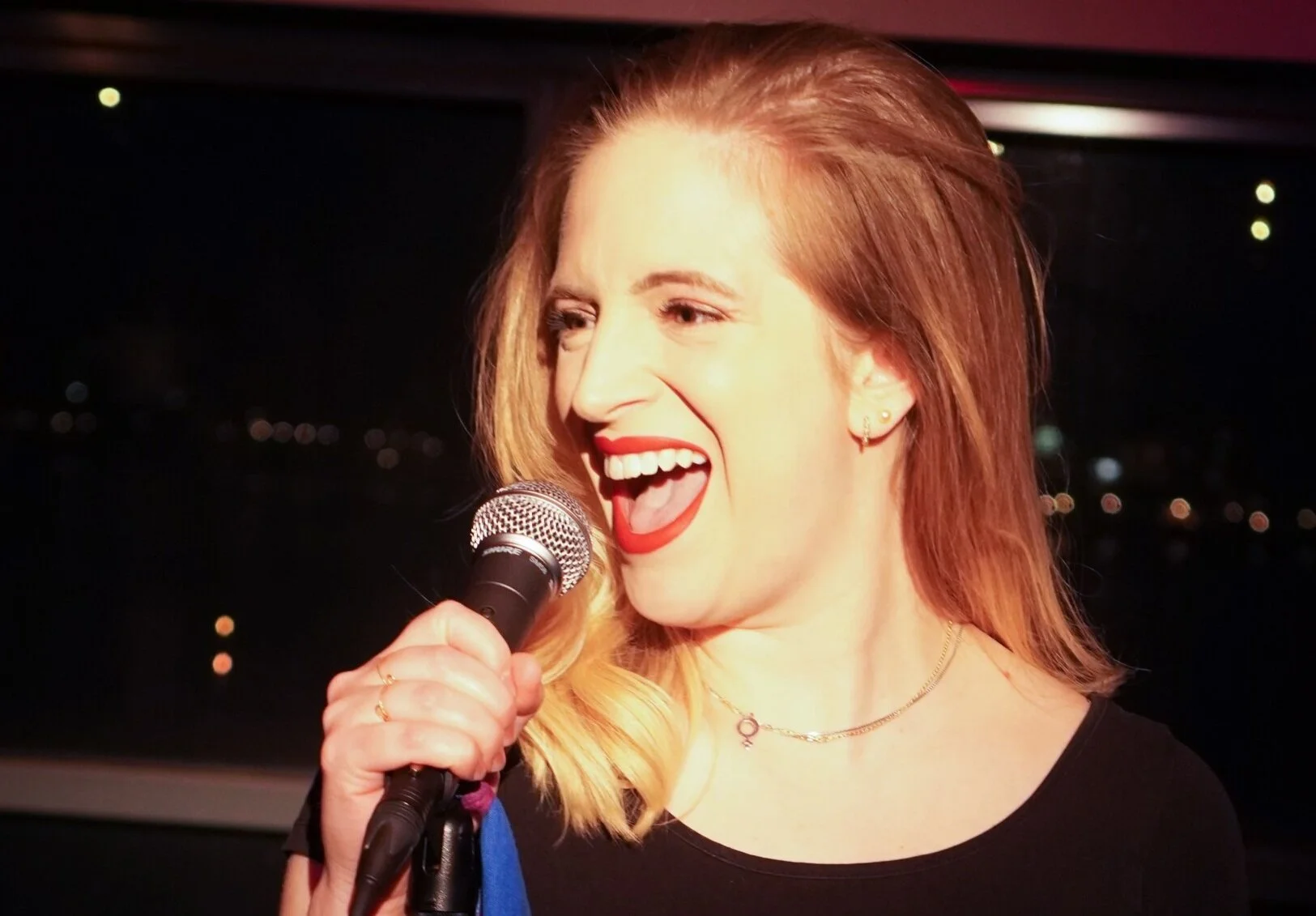 A tradition of access to education for women
Much attention has recently been paid to Hilma af Klint, the Stockholm-born female artist now recognised as having produced some of the earliest abstract paintings in Western art. These works predate those of acclaimed male abstract artists such as Kandinsky and Mondrian. 
Yet af Klint attracted no international recognition until many decades after her death in 1944. Now the subject of a 2022 film by director Lasse Hallström, af Klint's life story and legacy starkly reveal how women have often been sidelined in a male-dominated art world. 
But the existence of her extraordinary paintings is still a testament to Stockholm's long-standing culture of greater gender equality than most places, according to one expert.
"Stockholm and Sweden have a strong tradition of education for all regardless of gender or social class and it goes back to the middle of the 19th century," says Dr Jessica Sjöholm Skrubbe, Associate Professor of Art History at Stockholm University. 
"Women were granted the right to attend the Royal Academy in the 1860s and this went hand-in-hand with other reforms in Sweden at that time like Folkskolan for children in general."
Born in 1862, af Klint entered the Royal Academy at the age of 20 and this was crucial to her artistic development. When some of her female peers travelled to Paris, the liberal art schools "were surprised at how well prepared they were", says Dr Skrubbe.
Artistic appreciation – and inspiration 
So, how do female artists in Stockholm today see things? Maria Murphy, who is originally from Ireland and also lived in Australia, has been in Stockholm for ten years. "I feel art and design is more appreciated here," says Maria, whose work can be seen at Way Gallery in Odenplan. "You definitely also feel more supported and celebrated here as a woman."  
Maria is keenly aware of af Klint's story but believes female artistic talent in the city today will quickly be recognised. "She's a huge inspiration because she was way ahead of her time creating these masterpieces. But it's a question of who writes about art." 
In the past, prominent male critics championed male artists "but now you have social media and blogging, so anyone can contribute to the discussion."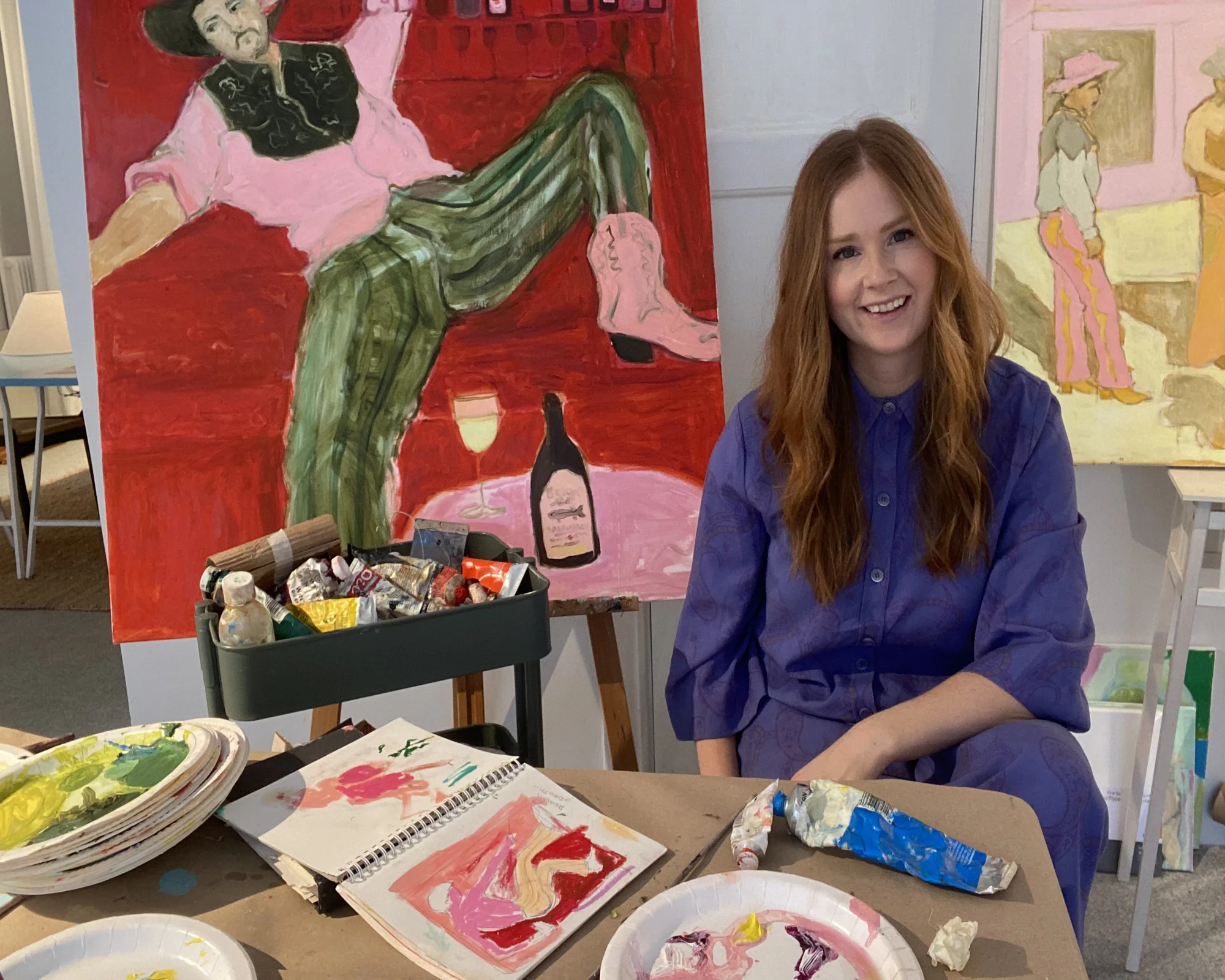 Amelia Shroyer, an American who lived in France and Germany before moving to Sweden, identifies another reason why Stockholm helps creative women to thrive.
Until she downloaded TikTok, as she looked for entertainment during the Covid-19 pandemic, Amelia was a marketing professional. After discovering "polymer clay TikTok", she began to experiment herself and now has her own business selling handmade jewellery.
While her creative quest began on social media, the natural environment in her adopted home city provides the fuel that keeps Mellie Earrings running. "Stockholm is so special to me, and brings out my creativity every day," Amelia says. "I'm inspired by the natural world, and one of my favourite things about Stockholm is the abundant green spaces accessible from virtually any part of the city."
She singles out Hornstull as a particularly "special place in my heart", along with the small nearby islands of Reimersholme and Långholmen.
A deciding factor 
For many women in Stockholm, the presence of other women in positions of power provides further reassurance that they're in the right place. 
"Many of the bosses here are women, whereas in London the bosses in fashion houses are more likely to be men," says Mandy.
"It's striking that the big art institutions in Stockholm all have strong professional women as directors," says Dr Skrubbe. "We also have a woman president at my university. I don't think they automatically have a feminist agenda but there's a strong symbolic value in having women in these positions and they can act as role models." 
Kathryn recently launched Foxy Comedy Club in Slussen for women and the LGBTQ+ community. She says this was partly due to male club owners "still hiring men they themselves find funny".
But in Stockholm as a whole, she feels there's a real "feminist quality and striving for equality" that is widely supported by men. "We still have our struggles but mostly I feel a lot of support from men, which I didn't necessarily feel in LA or New York."
Now a Swedish citizen, Kathryn says attitudes to equality are a huge part of why she sees her future in Stockholm. "It's a deciding factor for me to stay here because I feel so secure."
From positive attitudes towards equality to strong gender discrimination laws, discover why Stockholm has few rivals as A Woman's Place
This content was paid for by an advertiser and produced by The Local's Creative Studio.
See Also