La Bella Vita is our regular look at the real culture of Italy – from language to cuisine, manners to art. This new newsletter will be published weekly and you can receive it directly to your inbox, by going to newsletter preferences in 'My Account' or follow the instructions in the newsletter box below.
I don't know about you, but I'm really not a big fan of dubbing: the ubiquitous Italian film voiceover which gives famous Hollywood actors voices nothing like their own and leaves their lips moving out of sync with their speech. Some people say they like dubbing as it gives them a chance to practise Italian listening skills, others say they'd rather watch Italian-made films for that purpose. Personally I think it renders films unwatchable even if you speak Italian well, since the effect is so distracting and unsettling.
Either way, you don't get much choice at the cinema. Almost all foreign-language films are still dubbed in Italy – a practice which began in the early 20th century amid widespread illiteracy and was enthusiastically embraced by Fascist propagandists in the 1930s. It's not clear why these voiceovers are still so popular in Italy today, but if you're anything like me you may be pleased to know that there are, at least sometimes, alternatives. We looked at where and how you can watch films in English or other languages in Italy:
Is there a way to see films without dubbing in Italy? 
If you prefer the written word, Italy has myriad book fairs, and literary festivals held annually all over the country. They're not always well known outside of the country, because most of these events focus on Italian writers and require good knowledge of Italian, though some feature at least a few talks in English.
There are dozens of festivals taking place up and down Italy this year. We've put together a small selection of the best fairs and festivals to attend in Italy in 2023 (and beyond).
Eight of Italy's best book fairs and literary festivals in 2023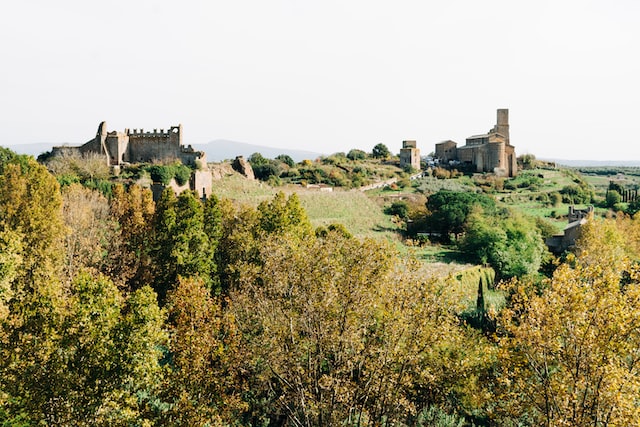 If you're planning a trip to Rome this year, or if you live in Rome and fancy a weekend adventure this spring, the surrounding region of Lazio is absolutely brimming with fascinating places to visit just a short drive or train journey from the city.
Lazio is overlooked by most visitors in favour of its northern neighbours Tuscany and Umbria – which means many places here are often lesser known and unlikely to be crowded. We couldn't fit all of our favourite spots onto one list, so we've concentrated on the northern and western areas, but please feel free to add any of your own suggestions in the comments section at the bottom of this article.
14 reasons why Lazio should be your next Italian holiday destination
Train travel is a scenic, safe and usually speedy option for hopping between major cities in Italy, particularly in the north and centre of the country. If you're planning to use Italy's rail network on your next trip, here's a guide to the routes, tickets, companies, costs and everything else you'll need to know to make sure your journey goes smoothly.
Everything you need to know about train travel in Italy
And everyone knows how to order a pizza… right? In Italy you might find this can be a slightly more complex process than expected, particularly if you venture far from the tourist trail.
Do you know your rossa from your bianca? What about the different types of impasto? Then there's the toppings loved in Italy – but not so much elsewhere. Here are a few things to be aware of if you want to navigate the pizzeria menu like you've lived in Naples all your life.
Five tips for ordering pizza in Italy
Remember if you'd like to have this weekly newsletter sent straight to your inbox you can sign up for it via Newsletter preferences in "My Account".
Is there an aspect of the Italian way of life you'd like to see us write more about on The Local? Please email me at [email protected]