For members
Six essential tips that will save you money in Switzerland
It's no secret that life in Switzerland comes with a hefty price tag. But there are some ways to save on costs to make Swiss life less expensive.
Published: 24 February 2023 16:18 CET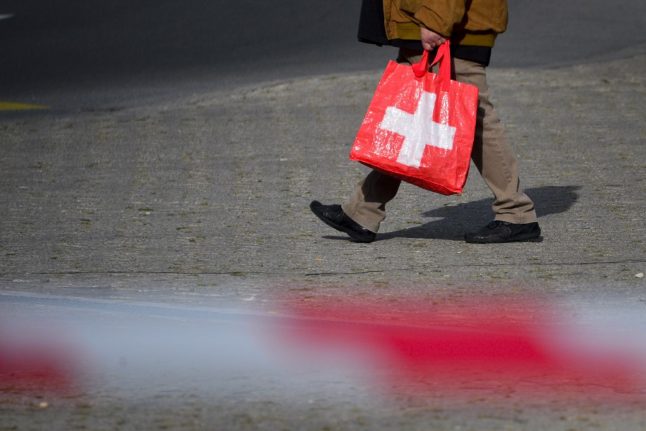 A man holding a supermarket bag bearing the Swiss cross walks across a square in Lausanne. AFP PHOTO / FABRICE COFFRINI (Photo by FABRICE COFFRINI / AFP)
Swiss sweat over size of new superbank
The arranged marriage of UBS and Credit Suisse will create the biggest bank Switzerland has ever seen, with some wondering if the superbank might be too big for its own good.
Published: 22 March 2023 17:15 CET