For members
Reader question: Will pension strikes affect fuel supplies in France?
Protests against government reforms include walkouts and pickets at France's oil refineries - but does that mean we're about to see shortages at the petrol pumps as we did in October?
Published: 7 February 2023 11:14 CET
Updated: 8 February 2023 08:56 CET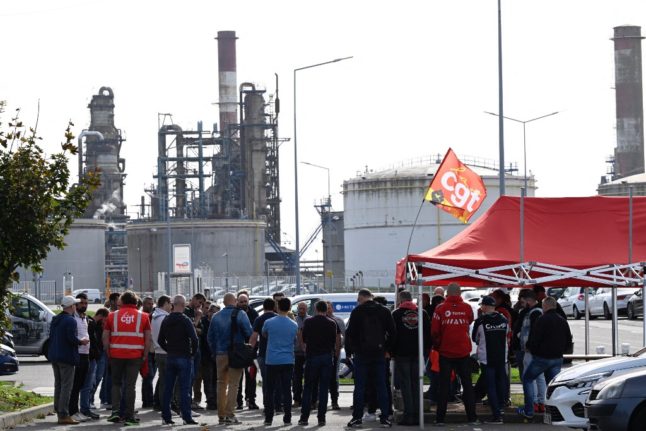 Strikers at an oil refinery. (Photo by Damien Meyer / AFP)
For members
Reader Question: Does a passport renewal restart the 90 day clock for visiting France?
If you were hoping that your renewed passport might offer a way to avoid the 90-day rule when visiting France, here is what you should know.
Published: 20 March 2023 16:19 CET