For members
What Covid rules are still in place in Germany from February?
With fewer and fewer Covid-19 cases hitting Germany's intensive care units, many federal states have – or plan to – get rid of most identifiable Covid rules. Here's what's still on the books.
Published: 2 February 2023 09:39 CET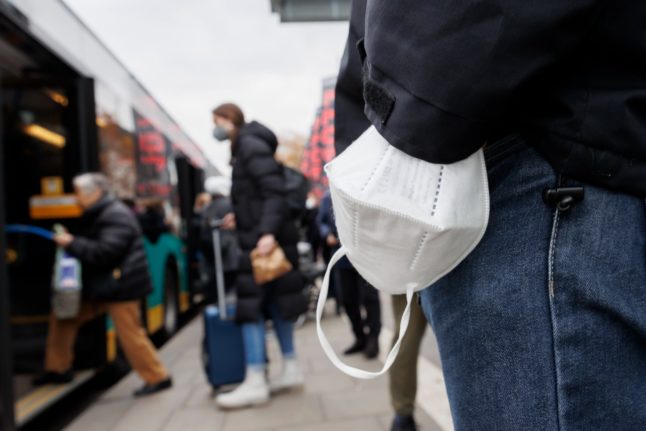 A passenger on public transport in Stuttgart holds an FFP2 mask. Photo: picture alliance/dpa | Julian Rettig
Germany peels away most of remaining Covid-19 measures
Three years after the outbreak of the Covid-19 pandemic in Germany, the country repealed most of the protective measures on Wednesday. Here's which measures still remain.
Published: 1 March 2023 12:00 CET
Updated: 1 March 2023 13:04 CET