For members
How much do you need to earn in Switzerland to be considered wealthy?
Switzerland is a wealthy country but how much do people need to earn to be considered rich in the country?
Published: 21 January 2023 11:15 CET
Updated: 4 February 2023 08:57 CET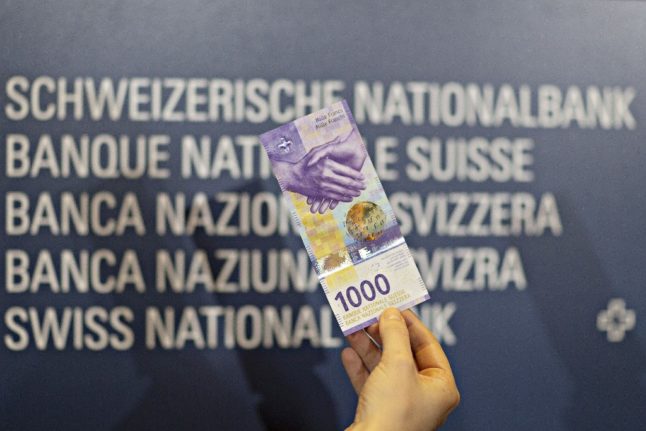 1000 Swiss francs note, which was introduced in 2019. Photo by Michele LIMINA / AFP
For members
How Switzerland's interest rate hike might affect you
The Swiss National Bank (SNB) raised its key rate on Thursday, not ruling out further increases "to ensure price stability in the medium term". What effect could this have on consumers?
Published: 23 March 2023 12:56 CET
Updated: 25 March 2023 09:07 CET