For members
OPINION: Trains in Switzerland are excellent, so why are cars still king?
If you look at the high usage figures for the Swiss train network, it might seem that rail is king in Switzerland. But, as Clare O'Dea writes, cars are still the dominant form of transport, and trains remain a pricey option.
Published: 9 January 2023 16:15 CET
Updated: 14 January 2023 08:20 CET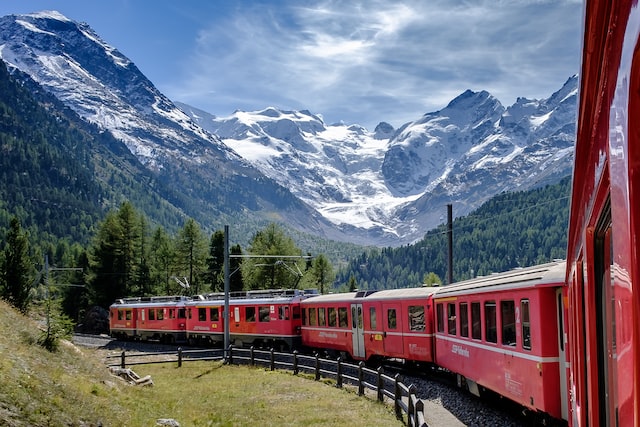 A Swiss train at the Montebello Kurve heading to Pontresina, Switzerland. Photo by
Andreas Stutz
on
Unsplash
OPINION: Switzerland's richest are getting richer but is that what the country wants?
The figures are damning. From 2005 to 2018, the share of assets held by the richest one per cent of the Swiss population increased from 38 to 44 per cent. Clare O'Dea looks at the problem Switzerland's glaring wealth inequality.
Published: 18 January 2023 13:23 CET