Presented by invest stockholm
Highlights of 2022: Top five Stockholm tech stories of the year
As a new year dawns, we take a look back at some of the exciting innovations, new initiatives, strategic developments and creative uses of technology that made 2022 yet another successful year for the Swedish capital.
The rise and rise of femtech
Women's health has long been overlooked in medical research and clinical trials in favour of men's. In 2019, for example, The Guardian newspaper reported that five times more research was carried out into erectile dysfunction, which affects 19% of men, than into premenstrual syndrome (PMS), which affects 90% of women.
But interest in women's health products has increased exponentially in recent years, not least among investors, especially in Sweden. Consequently the global femtech market size is projected to grow to €96.5 billion (1 trillion Swedish kronor) by 2030, from €48 billion (520 billion Swedish kronor) in 2021.
It is not only venture capitalists who understand the importance of more focus on women's health - the Swedish government also declared as much in the Statement of Government Policy in October - "A greater emphasis will be placed on more equitable health care, women's diseases and research on women's diseases and health. Young women should not have to accept that it is normal to live with pain." 
One of the most eye-catching femtech (the term was coined in 2016 by the Dane, Ida Tin, founder of the menstrual health app Clue) startups is Stockholm-based Pharmista Technologies, whose innovation is to establish a reusable pregnancy test to reduce women's spending on their reproductive health, increase convenience, convey clearer test results, and reduce the use of single-use items made of plastic. Alice Mattsson, the co-founder of Pharmista, has said, "It feels good to be creating a product that should have been on the market decades ago."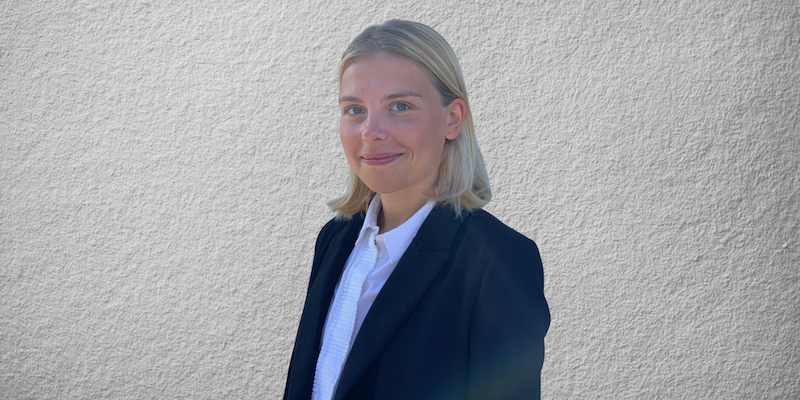 Female-led driven venture capital
Leading on from the surge in interest in femtech, BackingMinds, a women-led Stockholm-based venture capital fund, has been investing in high-performing founders outside the networks of traditional venture capital. Its recently launched €50 million fund will target companies with high potential outside of Europe's capital cities and the types of entrepreneurs, such as women and immigrants, often overlooked by traditional investors.
BackingMinds founder, Susanne Najafi, recently said, "Sweden is far ahead in terms of demographic and digital transformation and we can apply many insights when looking for overlooked opportunities." BackingMinds, which launched in 2016, is currently investing in 12 companies. BackingMinds finds and backs high-performing founders outside the networks of traditional venture capital.
"It's not about charity or diversity investing - it's about driving societal change and evening out injustices by making good returns," says co-founder Sara Wimmercranz. "We go straight to the solution, challenging bias and putting focus on blind spots by delivering returns in companies where traditional investors see nothing but risks."
Frosty economy sparks wave of Klarna alumni-led startups
According to a study by Accel and Dealroom, Stockholm-based Klarna takes the crown for the most fintech startups founded by ex-staff in 2022 (15). The data comes from a study of startup creation from existing unicorns in Europe and Israel. The study emphasises how the ecosystem's fintech unicorns are producing the next generation of startups, with companies such as Klarna providing many successful founders.
Former staff of Klarna are responsible for a whacking 23 new startups, 15 of them in fintech. This report comes as tech companies in Stockholm lean into a global economic downturn. However, the high number of highly-skilled laid-off tech workers this year could create fertile soil for a new generation of startups to emerge, as suggested by the Klarna alumni figures.
Stockholm's growth as the home of impact startups continues
In 2021 the Nordic countries raised €5.5bn (60 billion Swedish kronor and 26% of all startup funding) in impact startups, which was more than three times the amount in the US. In Sweden, and specifically in Stockholm, the increase was far higher, growing from €1.3bn (14 billion Swedish kronor) in 2020 to €3.6bn (39 billion Swedish kronor) in 2021, with Sweden surpassing even the UK and Germany. As a result, at the end of 2021, there were 460 impact startups in Sweden and this year, Stockholm even launched an official campaign to recognise the city as the "home", as opposed to the "capital", of impact.
Despite global finances being squeezed by recent world events, Stockholm continues to significantly invest in impact startups. One avenue for this investment is through nonprofit organisations such as the Norrsken foundation in Stockholm, which runs an accelerator program for impact startups, in addition to raising three venture capital funds, managing three co-working spaces and hosting more than 200 events each year.
Read Invest Stockholm's report on the surge of impact investing in the Swedish capital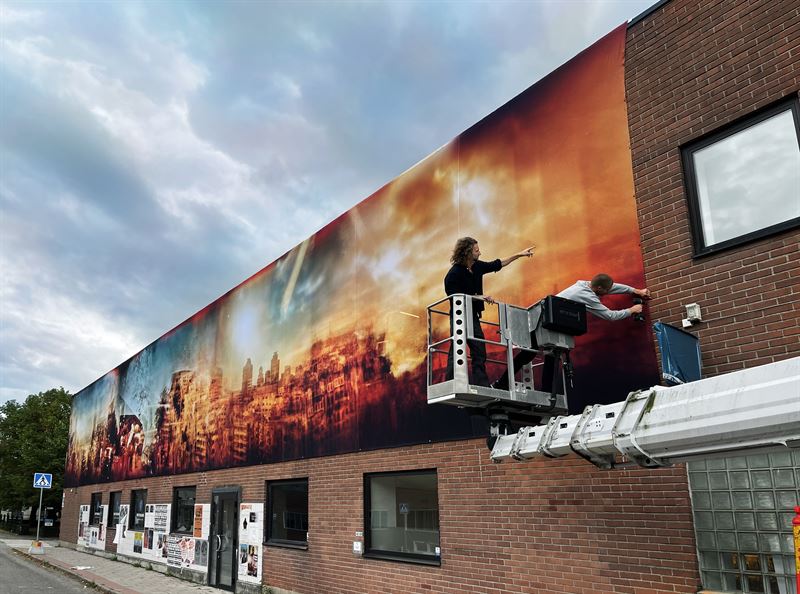 Technology almost catches up with the creative mind
Stockholm artist Jakob Felländer may have gained a modicum of fame as the artist who sold several works to Hillary and Bill Clinton, but he's becoming more widely known as the artist who is best at incorporating high tech into his work. And there are many challengers in the creative industries, as evidenced by the Stockholm Creative Tech Week in November.
Felländer's most recent exhibition, NowNowNowLand in the Slakthusområdet area of Stockholm, consists of 200 square metres of images and digital augmented reality (AR) works, displayed on buildings in the area. Felländer has photographed major cities all over the world and the idea is to connect the Slakthusområdet area with the rest of the world. Through the The Great Escape app, and with advanced AR technology, visitors can interact with the works, which come to life while music pours out over the Slakthusområdet area.
His previous exhibition, The Great Escape, was a multi-dimensional ­project including photography, painting, sculpture, fashion, music, and education, all connected through his augmented reality app, The Great Escape. "I had a parallel virtual reality (VR) universe where you travelled through my images," says Jakob. "Since the shapes in there were 3D, I could extract them and 3D print them as if they were sculptures."
"There was also an augmented reality (AR) element where the image came out into the room. It was almost as though you could walk through the images and through the different layers. Which means that you were walking through my process and the images made with my hundred-year-old camera, charcoal, and paint. It was a combination of everything, of old and new technology, of time, space, and dimensions, and virtual and physical."

This all sounds like the future. But that was just 2022 in Stockholm!

Looking for new opportunities and a better quality of life? Click here to find out more about moving to Stockholm
This content was paid for by an advertiser and produced by The Local's Creative Studio.
See Also