For members
UPDATED: How strikes will hit travel between France and the UK this Christmas
Anyone planning a trip between France and the UK this Christmas or New Year is facing widespread strike action, delays and cancellations. Here is the latest on which services will run.
Published: 12 December 2022 11:25 CET
Updated: 22 December 2022 16:27 CET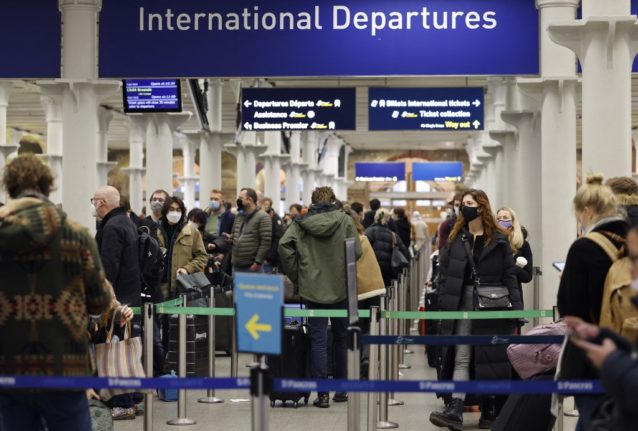 Photo by Tolga Akmen / AFP
Calls to limit right to strike in Paris during the Olympics
Paris regional officials have reportedly asked the French Senate to limit the right to strike during the 2024 Olympics in an effort to ensure smooth operations for public transport.
Published: 26 January 2023 10:33 CET