For members
Bears, lemons and pig-squealing: 9 of France's strangest festivals
From pig-squealing competitions to men in bear suits, these are some of France's most bizarre traditional festivals.
Published: 5 December 2022 11:05 CET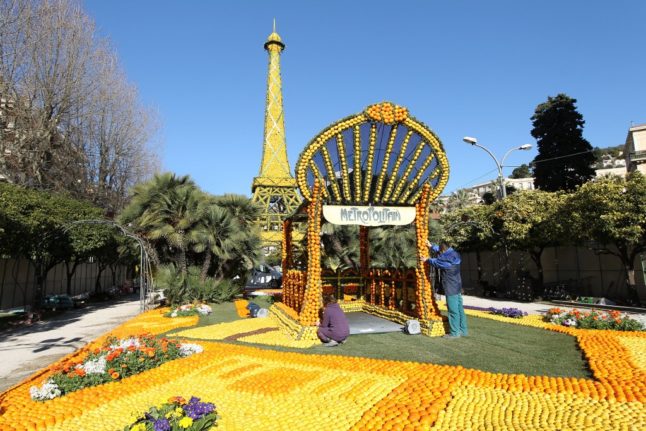 People work on sculptures made with oranges and lemons during the 2012 "Fete du Citron" (lemon carnival).(Photo by VALERY HACHE / AFP)
Nuit Blanche 2023: What's on and where to go in Paris
During this year's all-nighter event in Paris there will be film screenings and street art exhibits, as well as free museum entry at some of the capital's best art and culture venues. Here is the schedule for the 'Nuit Blanche'.
Published: 30 May 2023 15:02 CEST