For members
KEY POINTS: What we know so far about Sweden's first census in more than 30 years
Sweden's new right-wing government has promised to carry out the first national census in more than 30 years. What do we know about the plans, and when or if it is likely to happen?
Published: 2 December 2022 13:48 CET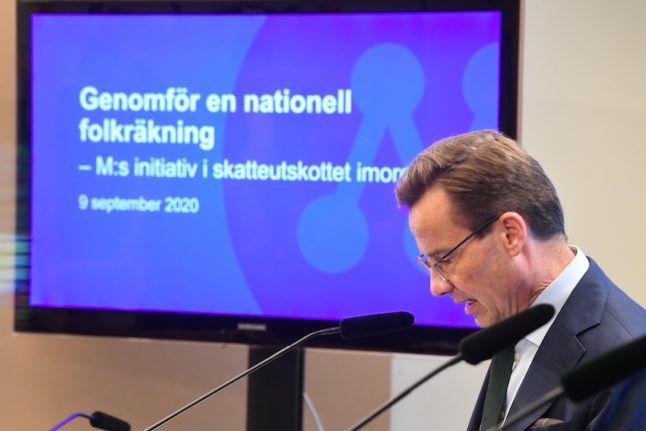 Moderate leader Ulf Kristersson, then in opposition, announces his party's plans for a national census in 2020. Fredrik Sandberg/TT
For members
Politics in Sweden: What are Jimmie Åkesson's plans for the future?
Sweden Democrat leader Jimmie Åkesson's absence from one of the main events in the political calendar has prompted pundits to wonder what his plans are after 18 years at the helm of the party.
Published: 23 May 2023 10:10 CEST