For members
Oldest allies: The best and worst moments of the French-American relationship
From military support to submarine disputes, statue-giving to French fry boycotts, the relationship between France and the USA has had its ups and downs over the last 250 years. As Emmanuel Macron and Joe Biden meet in Washington, we take a look at some of the highs and lows.
Published: 1 December 2022 13:54 CET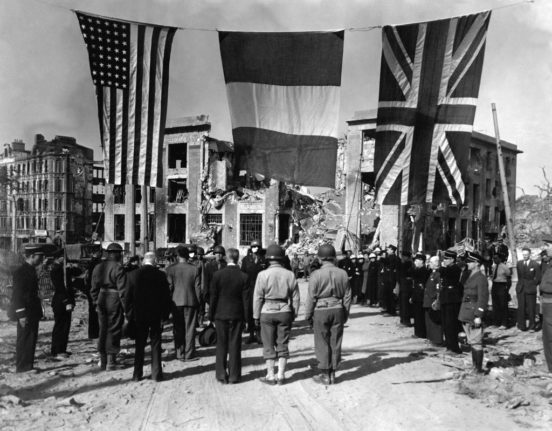 A photo taken in September 1944 shows the presentation under American, French and British flags of the city of Brest, Western France, by Major General Troy H. Middleton to Brest Mayor Jules Lullien. (Photo by US ARMY SIGNAL CORPS / AFP)
Where does the 'romantic, sexy French' stereotype come from?
One of the most enduring stereotypes about the French is that they are romantic, charming, seductive and just downright sexy. We know this label can't possibly apply to an entire nation - but where does the image come from? And how do the French themselves feel about it?
Published: 2 February 2023 07:54 CET