For members
10 of the best French Christmas traditions
The Christmas and New Year holidays in France are not quite as big a deal as they are in some countries, but they are still full of fun traditions - from eating 13 desserts to visiting a light festival or being stalked by a terrifying old man with a whip.
Published: 1 December 2022 16:23 CET
Updated: 20 December 2022 15:30 CET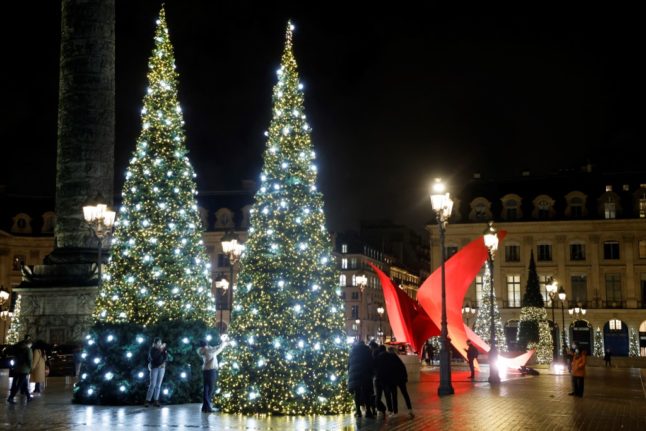 Photo by Ludovic MARIN / AFP
France's national fast food: What exactly are 'French tacos'?
If you're from the north American continent, you are probably familiar with the (traditionally Mexican) taco - but in France you will meet 'French tacos', a different beast entirely.
Published: 25 May 2023 13:42 CEST