For members
OPINION: Germany's unfair school system entrenches inequality
Pupils in Germany are funnelled off into different schools at the age of 11, which map out whether they go down an academic or vocational route. But this model is unfair and disastrous for social mobility, says James Jackson.
Published: 25 November 2022 16:56 CET
Updated: 27 November 2022 08:44 CET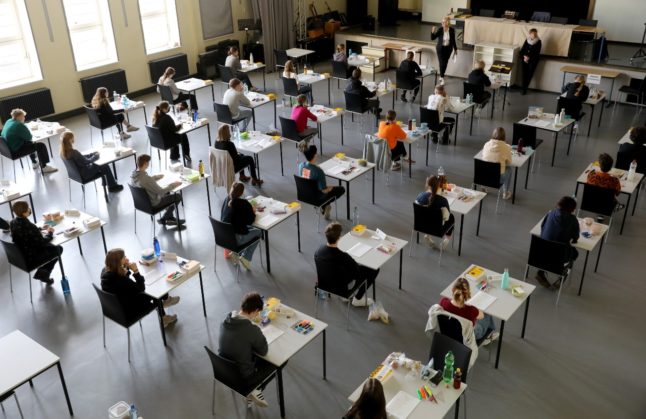 Students sit a school-leaving or Abitur exam in Rostock. Photo: picture alliance/dpa | Bernd Wüstneck
OPINION: Germany's ruthless housing market is tough on new tenants – but there are winners
Germany may be falling short of its homebuilding target but still positively stands out in comparison to other European countries. Brian Melican explains why things are not so grim for both buyers and renters - unless you are a new tenant.
Published: 26 January 2023 11:26 CET
Updated: 29 January 2023 12:04 CET