For members
'No change in rules' for pre-Brexit Brits applying for Swedish citizenship
Brits living in Sweden at the time the UK left the European Union were eligible to apply for post-Brexit residence status to retain their right to live in Sweden. But what requirements do pre-Brexit Brits need to meet to convert this to citizenship?
Published: 22 November 2022 13:23 CET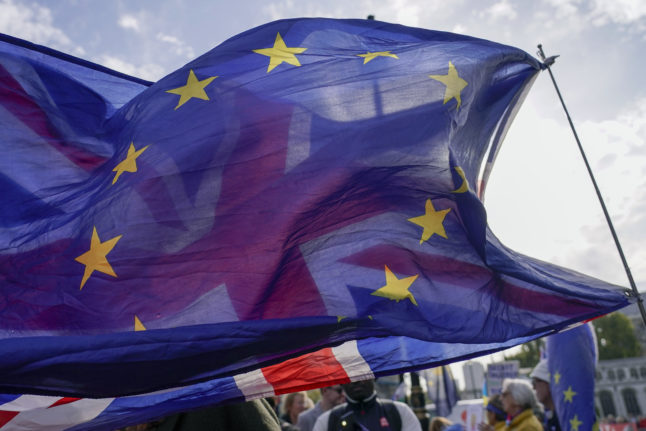 A Union flag waves behind a European Union flag, outside the Houses of Parliament, in London, Wednesday, Oct. 19, 2022. Photo/Alberto Pezzali/AP
'The idea is to convert permanent residency into Swedish citizenship,' Migration minister says
Sweden's Migration Minister has responded to criticism of the government's proposal to abolish permanent residency, telling an interviewer that the hope is that holders will gain full citizenship rather than get downgraded to temporary status.
Published: 28 November 2022 11:01 CET