For members
EXPLAINED: What is Switzerland's deal with the EU?
With reports suggesting some in the UK government would like Britain to seek a 'Swiss-style relationship' with the EU, we explored what the deal between Switzerland and the bloc means.
Published: 21 November 2022 15:24 CET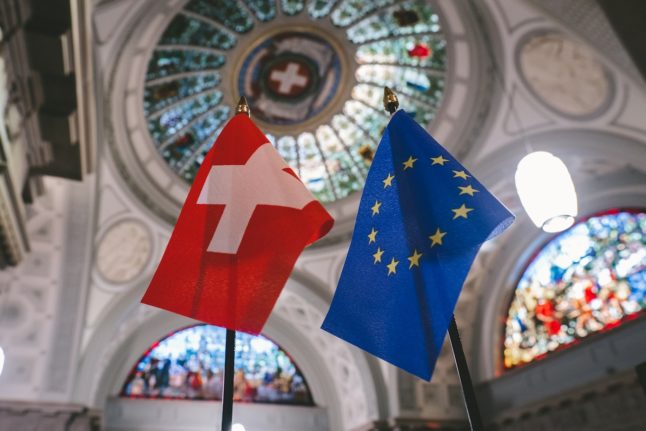 Swiss and EU flags fly side by side in Bern. Photo by Christian Wasserfallen on Pexels
For members
REVEALED: Countries fear non-EU travellers face delays under new EES border checks
A number of countries in Europe's Schengen area admit they fear delays and insufficient time to test the process ahead of new, more rigorous EU border checks that will be introduced next year, a new document reveals.
Published: 23 November 2022 16:33 CET