For members
Who will win Spain's 2023 election – Sánchez or Feijóo?
With Spain's next general election 12 months away, recent polls suggests that the 'Feijóo effect' is softening and Pedro Sánchez's PSOE is regaining ground. Is the PP still capable of winning a majority, or can Sánchez stay in power?
Published: 14 November 2022 11:46 CET
Updated: 20 November 2022 12:15 CET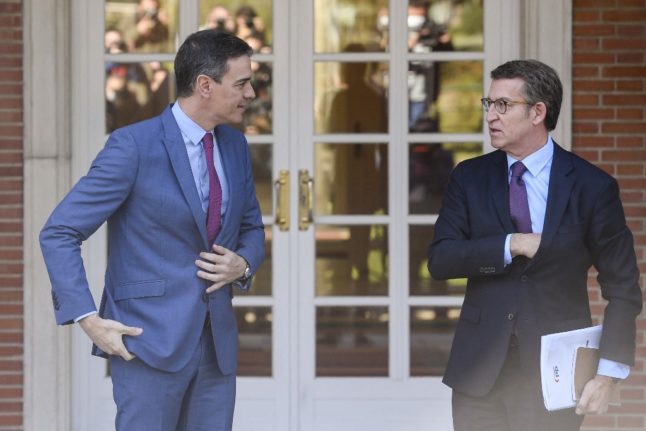 Face off: Spain's Prime Minister Pedro Sánchez (L) and right-wing Popular Party (PP) leader Alberto Núñez Feijóo. Photo: Oscar DEL POZO/AFP
For members
Time running out for left-wing Spanish parties to agree electoral pact
The Spanish left is negotiating an electoral pact for the upcoming general election, but the parties are divided and time is running out. Failure to reach an agreement would likely give the government to the right and far-right.
Published: 8 June 2023 15:22 CEST