For members
Reader Question: Will my Swedish post-Brexit residence status expire?
British people who were living in Sweden before December 31st, 2020 were eligible for "post-Brexit residence status", and received a certificate showing this, valid for five years. What happens when that five years is over?
Published: 11 November 2022 09:36 CET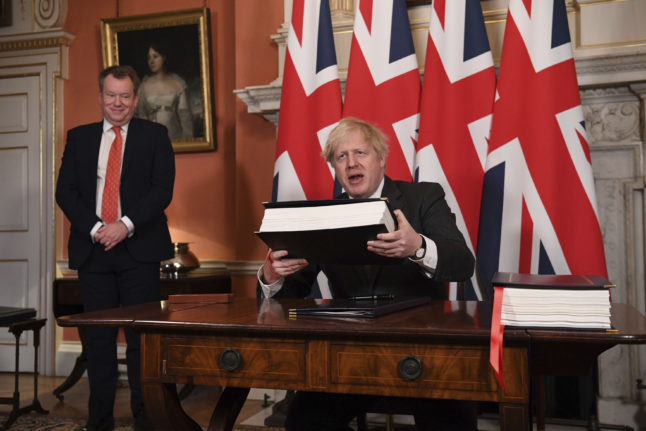 UK chief trade negotiator David Frost looks on as Britain's then-Prime Minister Boris Johnson signs the EU-UK Trade and Cooperation Agreement at 10 Downing Street, London, on Wednesday Dec. 30, 2020. Photo: AP
For members
How long can you leave Sweden for and not risk your permanent residency?
Several respondents to a recent survey by The Local said that one of the problems they faced in Sweden was uncertainty over how long they can leave the country without losing their right to stay. Here are the rules so far as we understand them.
Published: 23 November 2022 12:05 CET