For members
Why do many people see Spain's flag as a fascist symbol?
Spain is a country with strong regional identities reflected in its flags, but for some the Spanish national flag is associated with fascism and Spain's dictatorial past. Is it with good reason?
Published: 11 October 2022 14:44 CEST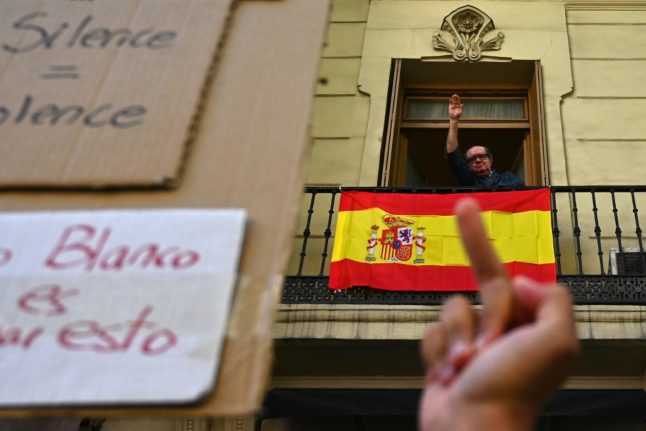 A man with a Spanish flag hanging from his balcony directs the fascist salute at a crowd of Black Lives Matter protesters in Madrid, with one demonstrator giving him the finger in return. (Photo by Gabriel BOUYS / AFP)
PROFILE: Spain's Pedro Sánchez -a risk-taker with a flair for political gambles
Spain's Pedro Sánchez, who announced snap elections Monday May 29th after his ruling Socialists were routed in local polls, is a consummate risk-taker who's shown a flair for daring gambles during his rollercoaster political career.
Published: 30 May 2023 09:45 CEST