For members
Okupas: What's the law on squatting in Spain?
In recent years the Spanish squatting movement 'Okupa' has been on the rise. But with new legalisation aimed to remove squatters faster, what exactly is the law on squatting in Spain?
Published: 7 October 2022 15:45 CEST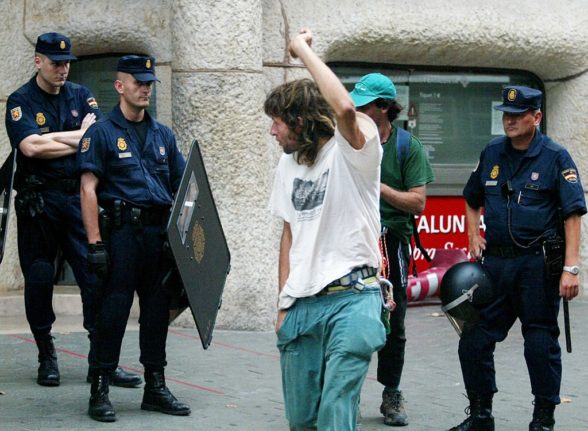 Okupas can be found across Spain but the regions that tend to have the most are Catalonia far ahead, followed by Madrid and Andalusia. AFP PHOTO/CESAR RANGEL (Photo by CESAR RANGEL / AFP)
For members
EXPLAINED: What is Spain's anti-trafficking law?
The Spanish government has passed a draft bill that seeks to beef up the fight against human trafficking and exploitation, addressing everything from prostitution to arranged marriages and organ trafficking.
Published: 2 December 2022 09:31 CET