For members
Six ways to fall in love with learning German again
It's easy to get stuck in a rut while learning a new language - but honing your German skills isn't all about textbooks and vocabulary apps. Here are six ideas to help you get back into the German-learning habit.
Published: 6 October 2022 17:35 CEST
Updated: 7 October 2022 08:40 CEST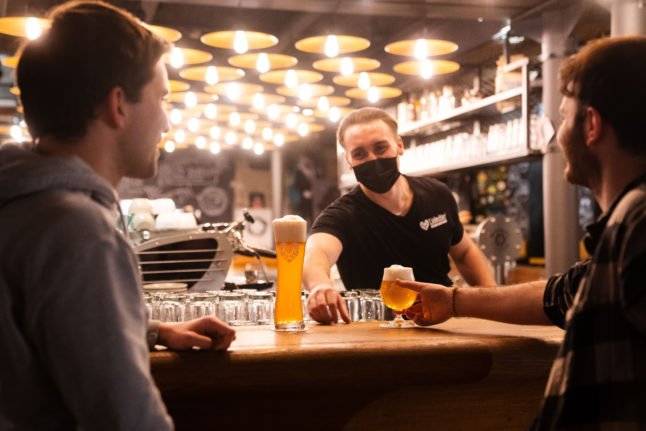 A bartender serves drinks to two customers in Bayreuth, Bavaria. Photo: picture alliance/dpa | Nicolas Armer
For members
The seven stages of learning German every foreigner goes through
German is a notoriously difficult language to learn and the path to fluency is marked by milestones that every budding German speaker will recognise.
Published: 1 November 2022 15:16 CET
Updated: 5 November 2022 09:05 CET