For members
Why Sweden's Nobel prizewinner would be a great dinner guest
It is not only Svante Pääbo's contribution to evolutionary biology that makes him so interesting, but his own personal story as well, says David Crouch.
Published: 6 October 2022 10:48 CEST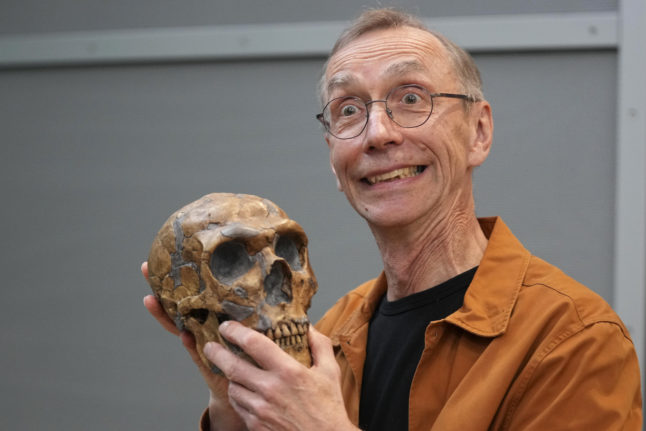 Swedish scientist Svante Paabo poses with a replica of a Neanderthal skeleton at the Max Planck Institute for Evolutionary Anthropology in Leipzig. Photo: Matthias Schrader
For members
INTERVIEW: 'Like before the Swedish financial crisis only the numbers are bigger'
Andreas Cervenka, the author of the hit book Girig-Sverige, or Greedy Sweden, is, you can safely say, not the cheeriest of economic commentators.
Published: 27 January 2023 15:03 CET