For members
UPDATED Reader question: Why haven't I received my Klimabonus in Austria yet?
Austria started paying €500 to every resident in the country in early September. But some people entitled to it still haven't received the payment. Here's why and what you can do about it.
Published: 4 October 2022 15:13 CEST
Updated: 21 November 2022 16:47 CET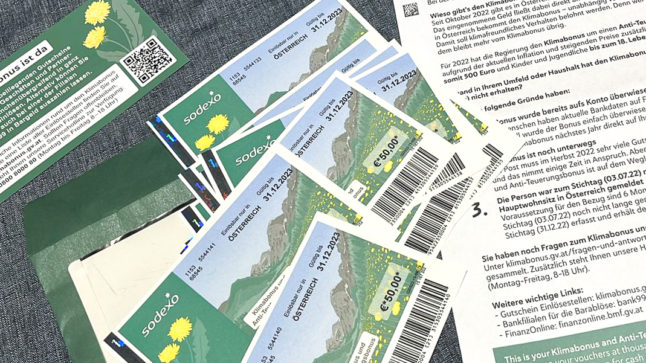 Payments for the Climate Bonus are now complete, but round two will start in February 2023. (The Local)
For members
From rent to bills: How much money do I need to live in Vienna?
Vienna is known for having an affordable cost of living, but how much does it actually cost residents to live there? Here's how much you need to earn to cover the basics in Vienna.
Published: 17 January 2023 14:14 CET