For members
Five sweet treats you should be able to identify if you live in Sweden
Do you know your biskvi from your bakelse? Your chokladboll from your kanelbulle? Here's a guide guaranteed to get your mouth watering.
Published: 28 September 2022 14:52 CEST
Updated: 20 November 2022 12:10 CET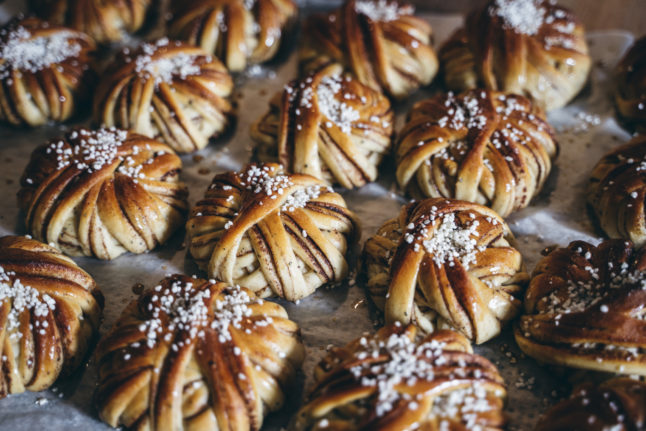 Professional bakers knot their cinnamon buns after filling the dough with sugar and cinnamon, leading to their twisted appearance. Photo: Lieselotte van der Meijs/imagebank.sweden.se
For members
The three tasty treats that make spring in Sweden a forager's dream
Although parts of Sweden are still under snow at this time of year, spring is in full swing here in Skåne in the south of Sweden. Here are The Local's top tips for what you can forage in the great outdoors this season.
Published: 14 April 2022 19:48 CEST