For members
The Italian vocabulary you'll need to follow the elections
Italian political goings-on are famously unpredictable, but they don't have to be impossible to understand. Here's a guide to the words and phrases you need to know ahead of Italy's crucial elections this Sunday.
Published: 20 September 2022 17:19 CEST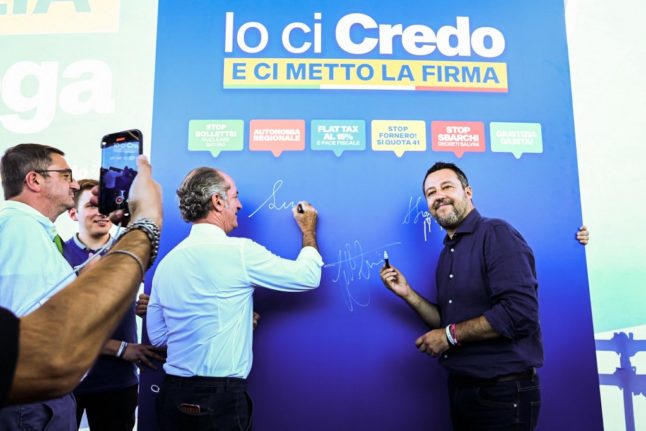 League party leader Matteo Salvini (R) signs a campaign poster reading "I believe in it and I'll put my signature on it". (Photo by Piero CRUCIATTI / AFP)
For members
Five tips that make it easier to learn Italian
Learning Italian can be tricky to begin with, but there are ways to help smooth the path to proficiency.
Published: 18 October 2022 12:35 CEST