For members
The Italian vocabulary you'll need to follow the elections
Italian political goings-on are famously unpredictable, but they don't have to be impossible to understand. Here's a guide to the words and phrases you need to know ahead of Italy's crucial elections this Sunday.
Published: 20 September 2022 17:19 CEST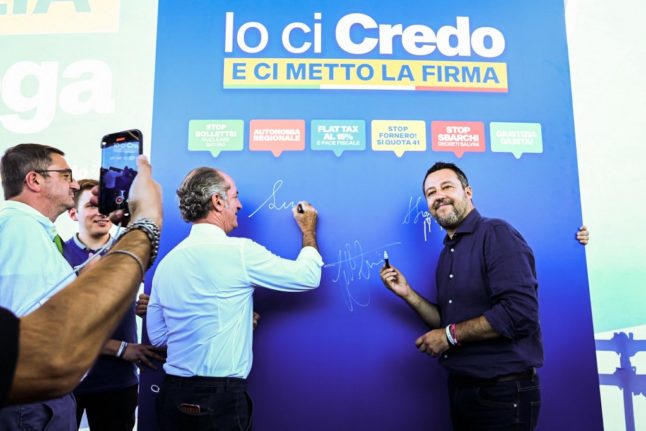 League party leader Matteo Salvini (R) signs a campaign poster reading "I believe in it and I'll put my signature on it". (Photo by Piero CRUCIATTI / AFP)
For members
REVEALED: The Italian versions of 11 famous English sayings
From full barrels and drunk wives to catching fish, the Italian language has its own unique way of expressing the sentiments behind some of the most popular English sayings.
Published: 26 May 2023 10:09 CEST