For members
What we know so far about Berlin's follow-up to the €9 ticket
After weeks of debate, Berlin has settled on a new budget ticket to replace the €9 ticket for a limited time. Here's what know about the travel deal so far.
Published: 17 September 2022 09:19 CEST
Updated: 19 September 2022 17:09 CEST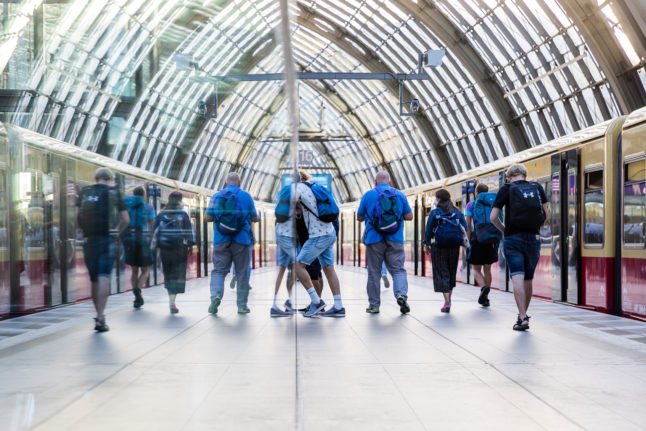 People exit an S-Bahn train at Berlin Hauptbahnhof. Photo: picture alliance/dpa | Christoph Soeder
For members
How employees in Germany could get a discount on the €49 ticket
The progress towards rolling out Germany's €49 travel card has been slow, but there are signs that things could now be taking shape - including a potential discount for people with company tickets and a confirmed start-date in May.
Published: 27 January 2023 12:02 CET
Updated: 27 January 2023 17:33 CET