For members
OPINION: Will the Sweden Democrats play nice or will they seek 'revenge'?
A row over Swedish public television suggests that the room for compromise between the Swedish Democrats and their partners in a possible new coalition government will be limited, argues David Crouch.
Published: 14 September 2022 15:46 CEST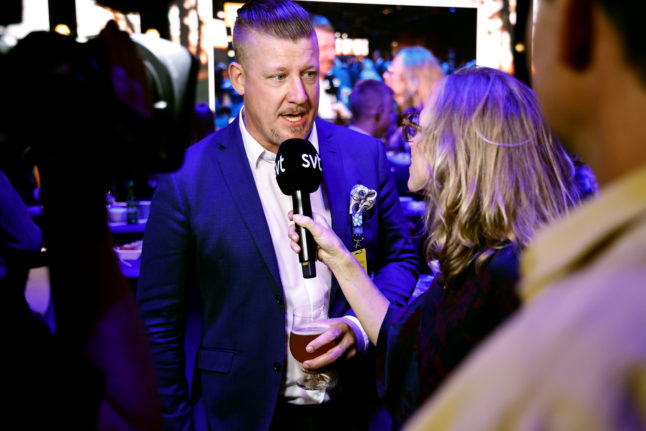 Sweden Democrat chief of staff Linus Bylund joked this week that he planned to play 'journalist rugby', which involves "pushing journalists around". Photo: Stefan Jerrevång/TT
For members
OPINION: Sweden should welcome Russians who don't want to kill Ukrainians 
Finland, Poland and the Baltic states are stopping Russians from leaving Russia. It would be a tragedy if Sweden did the same, says David Crouch.
Published: 29 September 2022 07:00 CEST