For members
OPINION: Will the Sweden Democrats play nice or will they seek 'revenge'?
A row over Swedish public television suggests that the room for compromise between the Swedish Democrats and their partners in a possible new coalition government will be limited, argues David Crouch.
Published: 14 September 2022 15:46 CEST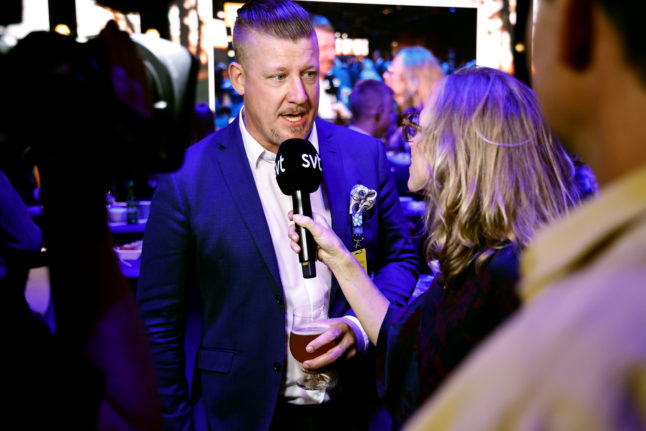 Sweden Democrat chief of staff Linus Bylund joked this week that he planned to play 'journalist rugby', which involves "pushing journalists around". Photo: Stefan Jerrevång/TT
For members
Salming: A sporting superstar who changed what it means to be Swedish
The death of ice hockey legend Börje Salming last week touched the nation, partly because he broke the mould for acceptable Swedish behaviour, says David Crouch.
Published: 1 December 2022 13:36 CET