For members
How victory for Italy's far right could impact lives of foreign residents
Italy's hard-right anti-immigration alliance have come out on top in the country's elections. But what exactly are these parties planning to do once in government and how would their policies affect foreign residents?
Published: 14 September 2022 12:21 CEST
Updated: 26 September 2022 11:14 CEST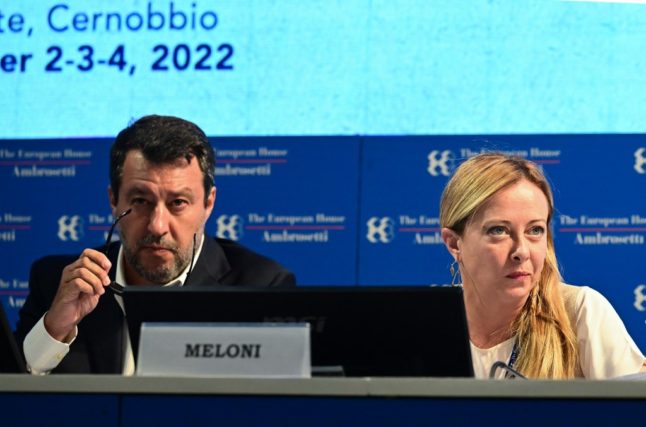 League leader Matteo Salvini (L) and Fratelli d'Italia leader Giorgia Meloni are set to form a government together following the election. Photo by MIGUEL MEDINA / AFP
France to let migrant rescue ship dock at Toulon
France said on Thursday that it would allow a rescue ship carrying more than 200 migrants to dock on its southern coast and disembark its passengers, harshly criticising Italy for failing to take them in.
Published: 10 November 2022 12:54 CET