Presented by British Corner shop
Why we love Britain: Our 'Best of Blighty'
For many of us, wherever we've ended up, Great Britain continues to play a significant role in our lives – and remains a huge source of pride.
Whether you're native-born, or simply a keen anglophile, there's something about the UK – its music, food, culture and history – that is loved by many. That's because the British Isles are, despite their relatively small size, still a global giant in many respects.  
Together with British Corner Shop - an online supermarket that delivers British food all over the world - let's sit down with a nice cuppa and celebrate what's (more than) OK about the UK. 
Music: From Music Hall to Acid House 
Music has always been the pulse of Britain. From the songs of bards, to bawdy music hall ballads, the British have always loved exploring the world (and themselves) through song.
For the rest of the world, it was the 'British Invasion' of the sixties that was the first real exposure to the sound of the UK. The Beatles, The Rolling Stones, Led Zeppelin, Queen - each of these bands redefined popular music, along with the rhythm and blues sound brought from the US. Then came the raucous sound of punk - The Sex Pistols and The Buzzcocks defying social convention in their own unforgettable way. 
As time progressed, new waves of bands came to rewrite the songbook when it came to their specific style. In the eighties, Iron Maiden, Judas Priest and Motörhead hammered out a new metal sound, as The Smiths, The Stone Roses and The Happy Mondays pioneered the alternative Indie sound. 
During the nineties, the 'Battle of Britpop' between Oasis and Blur established the idea of 'Cool Britannia'. Elsewhere, in warehouses and fields across the country, acts like The Chemical Brothers, Fatboy Slim and Underworld played raves and club nights that shaped the endlessly evolving world of dance music. 
To this day, the UK music scene is a massive export, with new acts constantly storming worldwide charts – from Adele to Harry Styles, Dua Lipa to the King of Grime himself, Stormzy! – the Brits are a constant powerhouse when it comes to music.
What's your favourite British export? If it's tea and treats you're missing, British Corner Shop has got your covered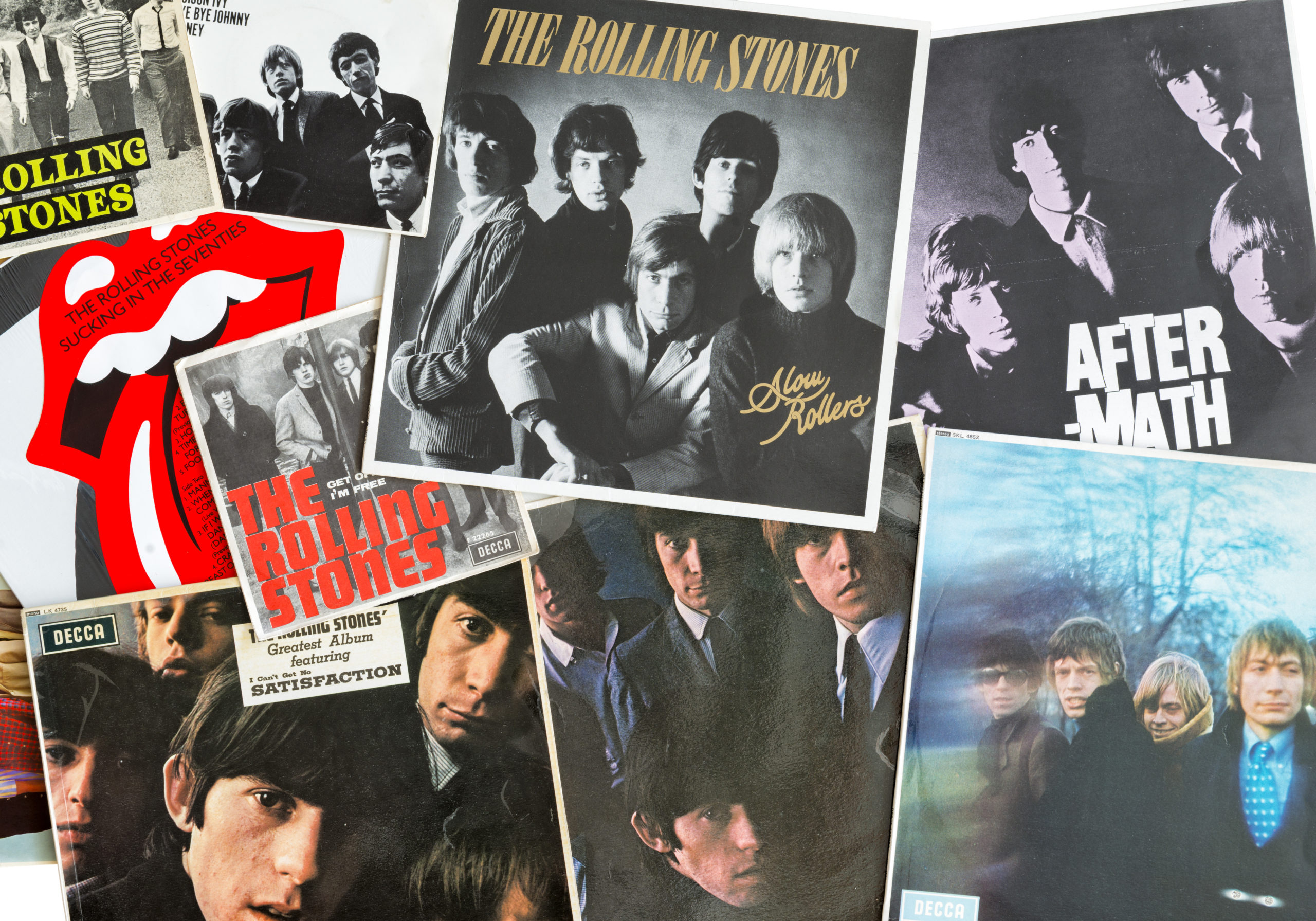 The Rolling Stones, along with other 'British Invasion' acts, redefined popular music. Photos: Getty Images
Film: Reel Britannia 
While most of us automatically think of Hollywood when film is mentioned, Britain's screen industry has been captivating audiences for over a century. 
Charlie Chaplin was truly one of the worlds' first true movie stars and had crowds roaring with laughter in the twenties, while in the thirties, Cary Grant and Errol Flynn smouldered – when not doing a little bit of swashbuckling. 
You can't talk about cinema for long without mentioning Pinewood and Elstree Studios, such are their legendary reputations as centres for movie magic. From Alfred Hitchcock thrillers to the spectacle of Star Wars, without these classic sound stages and the film professionals working there, we'd be without some of our favourite flicks. 
Today, James Bond continues to shatter box office records with his Walther PPK, while Harry Potter (and the Fantastic Beasts crew) enchant new generations of kids.
Comedy: Are you having a laugh? 
Ask people what shaped their sense of humour and Monty Python will be a very common answer. From a bunch of mates having a laugh in university reviews, they would go on to conquer the world with their absurd, surreal, yet insightful brand of comedy. They're not messiahs though – they're just very naughty boys! 
Brits are known for their wit, dry sense of humour and keen eye for satire. Subsequent generations would have their sides split by TV shows such as The Young Ones, I'm Alan Partridge, political satire show Spitting Image, the wonderful comical duo of French and Saunders, and of course the various iterations of Britain's most cunning schemer, Blackadder. 
Recently, we've seen another renaissance in British comedy, with shows like The Mighty Boosh, Peep Show, Friday Night Dinner and Fleabag brilliantly skewering various aspects of British life. 
Comedy of all kinds remains one of Britain's most potent cultural exports. Fringe festivals like the annual Edinburgh Festival Fringe (now in its 75th year!) and small-venue stand-up nights are fertile ground for new talent, with many of today's biggest acts finding their big breaks that way. Today, stand-up comedy giants like Bill Bailey, Jimmy Carr, Russell Howard and Sarah Millican are loved by audiences globally.  
Heritage: A real Game of Thrones
When George R. R. Martin was looking for inspiration for his series A Song of Ice and Fire, he borrowed heavily from the real-life 'War of the Roses' that raged across England in the fifteenth century. 
That's because British history is cool. It's full of heroic battles, vicious scheming, impressive castles and inspirational moments. It's a story of family feuds and the struggle for greater freedoms – and often stranger than fiction! 
Of course, much of Britain's heritage is still there to be enjoyed. From The Tower of London to Stonehenge or Hampton Court Palace, millions flock to historical attractions across England, Scotland, Wales and Northern Ireland to immerse themselves in the adventure.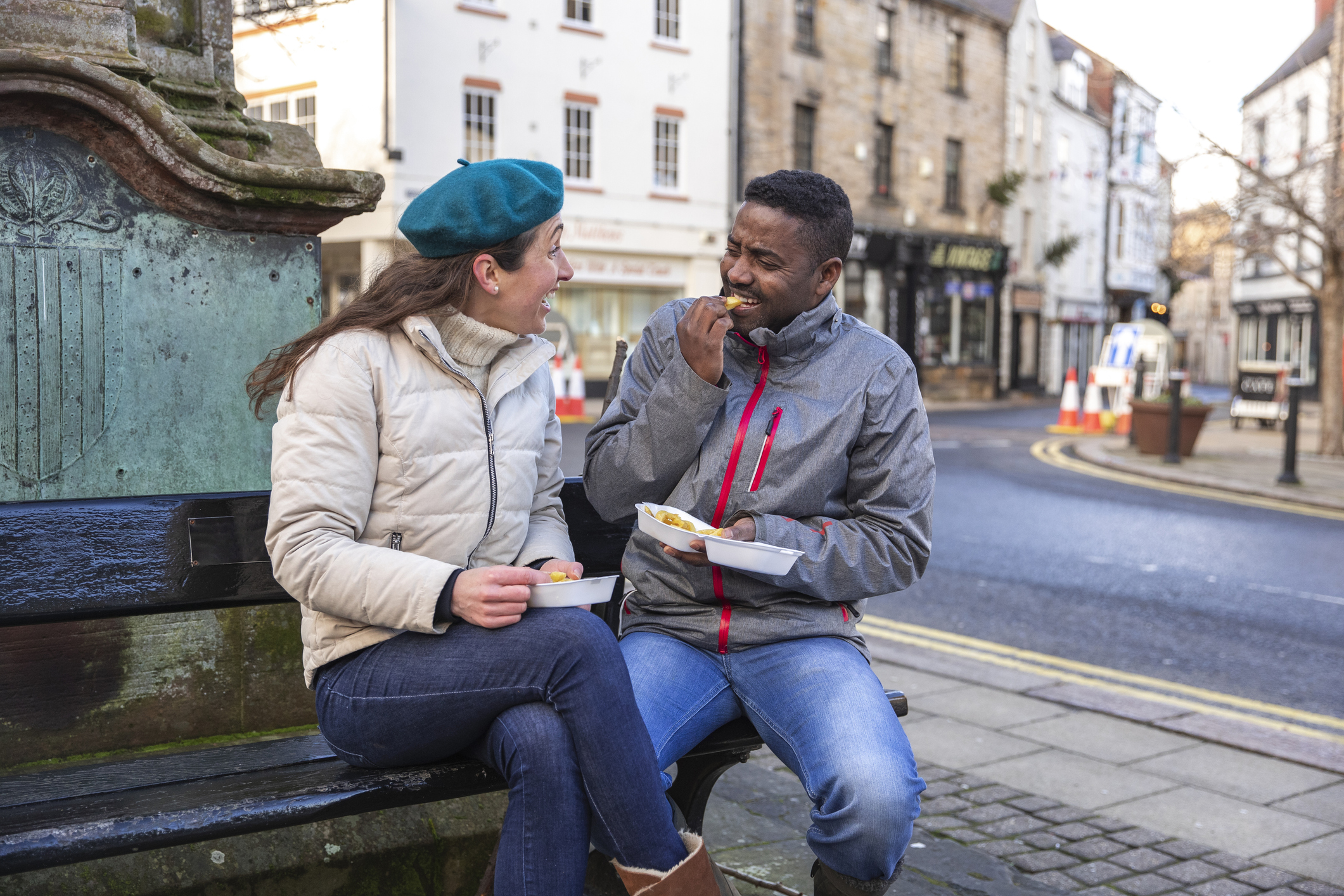 Food: No, really, the food is pretty great! 
Honestly, for all the jokes that people make regarding its blandness and stodginess, British food has plenty to offer. 
The UK produces stunning cheeses, meat and ale, with farmer's markets selling farm-fresh ingredients for the table each week. Who doesn't love a good roast beef, with a crispy Yorkshire pudding? 
It's not just fresh produce that Britons love. Whether it's a toasty buttered crumpet, shortbread biscuits, or a sandwich with a spread of Branston Pickle, British snacks and bakery goods keep the world turning for Brits and UK-lovers.
When it comes time for a treat, for example, Cadbury chocolates are a classic that have been satisfying sweet tooths since 1831. For a wide range of high-quality, delicious dishes, snacks, sauces and staples, all Brits know and love Marks & Spencer – it's long been the place to turn. 
The good news is, for those missing a taste of home – British Corner Shop can deliver thousands of the UK's most loved food and drink brands right to your doorstep in the EU.
Plus, in 2018 British Corner Shop partnered with M&S Food, allowing them to deliver over 600 quality M&S products all over the world, including their famous Percy Pig sweets, delicious crumpets and quality hot cross buns within their bakery range, and beautifully unique seasonal products.
The best part is, you can order all these delicious treats into the EU without having to worry about paying additional VAT or customs fees, thanks to British Corner Shop's new European warehouse.
So, whether you're craving a hot slice of buttery toast slathered in Marmite, or a McVitie's Hobnob dunked in a steaming cup of M&S Luxury Gold tea, British Corner Shop have you covered! 
Get a taste of the UK delivered to your front door with British Corner Shop
This content was paid for by an advertiser and produced by The Local's Creative Studio.
See Also