For members
The ultimate guide to the 2022 Swedish election
What happens on the day, who can vote, and what might a potential government look like after this too-close-to-call election?
Published: 5 September 2022 09:29 CEST
Updated: 11 September 2022 12:05 CEST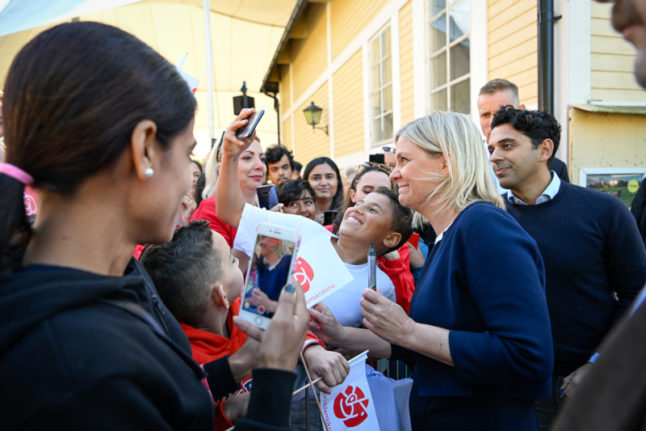 Prime Minister Magdalena Andersson writes autographs after a campaign speech in Botkyrka. Photo: Jessica Gow/TT
For members
EXPLAINED: What Sweden's controversial new espionage law means
Sweden's new law against foreign espionage will alter passages in Sweden's constitutional laws governing freedom of the press and freedom of expression. The Local spoke to Mikael Ruotsi, senior lecturer in constitutional law at Uppsala University, about the new law.
Published: 21 November 2022 13:42 CET