For members
Austria heading into a rainy and cooler weekend after heatwave peak
After the heatwave reached its peak on Thursday with temperatures of up to 37C, the hot weather will subside (but not by much) as Austria gets showers and thunderstorms.
Published: 18 August 2022 15:29 CEST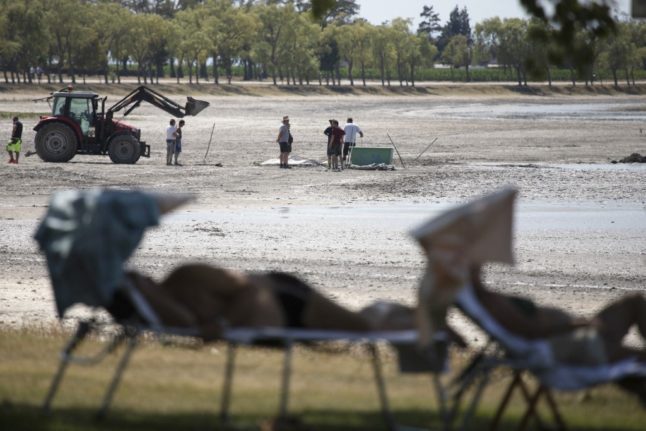 Workers clear dead fish from the Zicksee lake in St. Andrae am Zicksee in Burgenland, Austria as people lie in the shadow. (Photo by Alex HALADA / AFP)
Climate activists to stop Vienna traffic every morning for weeks
Austria's capital Vienna will see "at least" three weeks of climate protests by the environmental protest group Last Generation. Here's what you need to know.
Published: 2 May 2023 11:53 CEST