For members
Sweden Elects: I've got election pork coming out my ears this week
The Local's editor Emma Löfgren rounds up this week's key talking points of the Swedish election campaign.
Published: 15 August 2022 07:13 CEST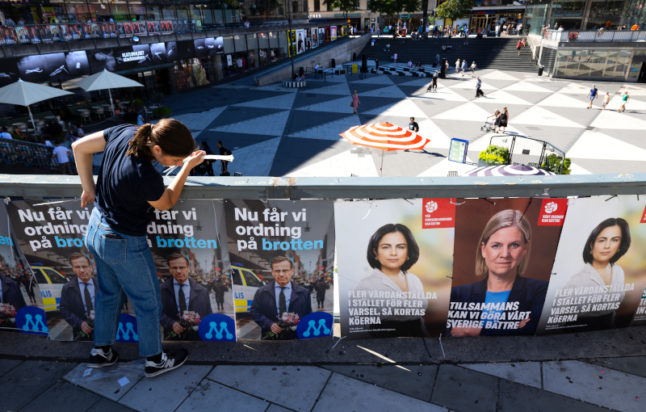 Election campaign posters in Stockholm. Photo: Fredrik Persson/TT
Nobel laureate Ernaux warns of 'ideology of withdrawal' in Stockholm lecture
Nobel Literature Prize laureate Annie Ernaux warned Wednesday of a dangerous ideology spreading in Europe under the shadow of the war in Ukraine aimed at excluding society's weakest and limiting women's reproductive rights.
Published: 8 December 2022 08:35 CET