For members
What's it like travelling through Italy's airports now?
As flight disruption continues in Europe during the August holiday season, passengers tell The Local how Italy's airports are faring.
Published: 11 August 2022 17:18 CEST
Updated: 14 August 2022 07:03 CEST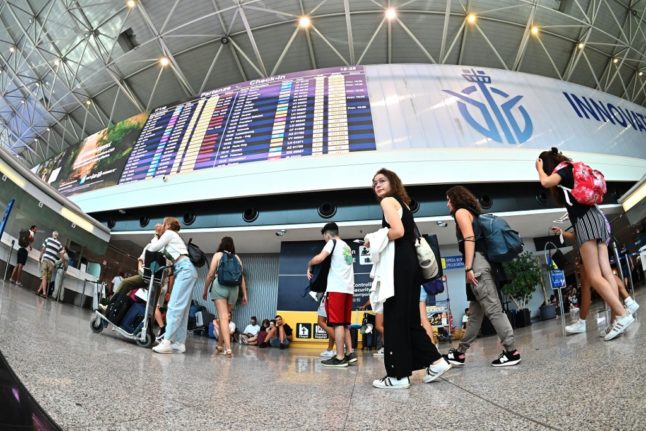 Passengers at Rome's Fiumicino airport on July 17, 2022. While Italy's airports are not suffering the same problems seen in many other countries, delays are common. Photo by Andreas SOLARO / AFP
How the airline strike will disrupt flights to and from Italy on Saturday
Pilots and cabin crew from four low-cost airlines will strike on Saturday in a move set to cause significant disruption to Italian airline travel.
Published: 29 September 2022 10:52 CEST
Updated: 30 September 2022 15:01 CEST