For members
What's it like driving from Scandinavia to the UK with a young family?
With the cost of airline tickets increasingly discouraging, is driving from Scandinavia to the UK becoming a more attractive option? The Local Denmark editor Michael Barrett gave it a try.
Published: 11 August 2022 16:59 CEST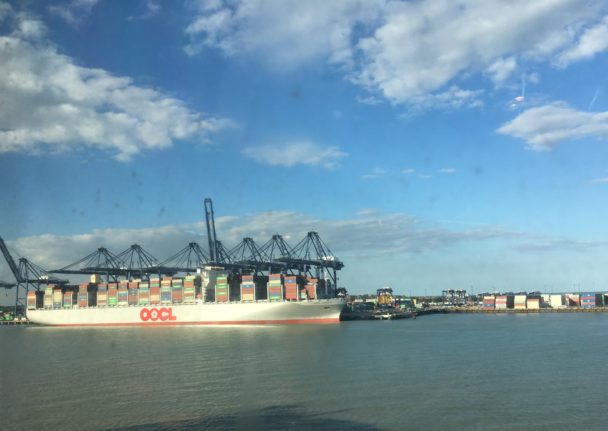 A view of Felixstowe port from the Hook of Holland-Harwich ferry. Photo: The Local
Why cross-country flights are more popular than trains in Norway 
Figures have revealed that routes between Oslo and Bergen and the capital and Trondheim are among the most flown in Europe, with around 20 departures a day in each direction. So why are Norwegians opting for flights over the train? 
Published: 25 January 2023 11:04 CET