For members
What are Switzerland's new assisted suicide rules?
Swiss medical authorities have put in place new guidelines for the country's assisted suicide providers. Here's what you need to know.
Published: 8 August 2022 10:45 CEST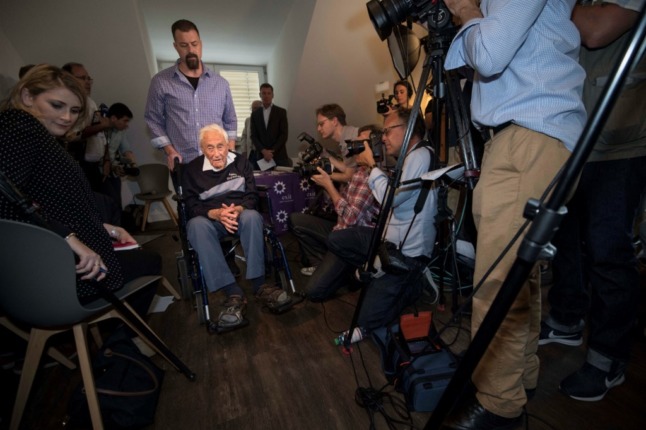 Australian scientist David Goodall (C) leaves in a wheelchair. He was barred from seeking help to end his life in Australia, so he was forced to travel to Switzerland. (Photo by SEBASTIEN BOZON / AFP)
For members
What do Switzerland's new assisted suicide rules mean for foreigners?
Changes to the guidelines for assisted suicide in Switzerland are likely to have an outsized impact on foreigners. Here's why.
Published: 28 July 2022 13:34 CEST