For members
'Horrible queues': What Frankfurt airport is really like this summer
A recent survey placed two German airports among the worst in the world this summer for delayed flights. The Local readers told us Frankfurt airport is particularly bad.
Published: 8 August 2022 17:24 CEST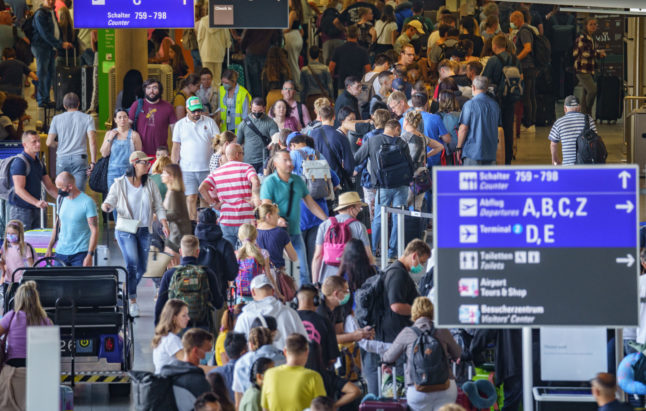 Lots of people in Frankfurt airport in July. Photo: picture alliance/dpa | Frank Rumpenhorst
More than 200 flights cancelled in Germany as Eurowings pilots strike
Flight passengers may face disruption on Thursday after Eurowings pilots staged a full-day walkout in Germany.
Published: 6 October 2022 10:58 CEST