For members
UPDATED: What election pledges have Sweden's largest political parties made this year?
With the 2022 Swedish parliamentary election less than a month away, The Local looks at each party's policies and pledges in the run-up to the big day on September 11th. Here's part one, covering Sweden's four largest parties.
Published: 5 August 2022 16:46 CEST
Updated: 24 August 2022 16:16 CEST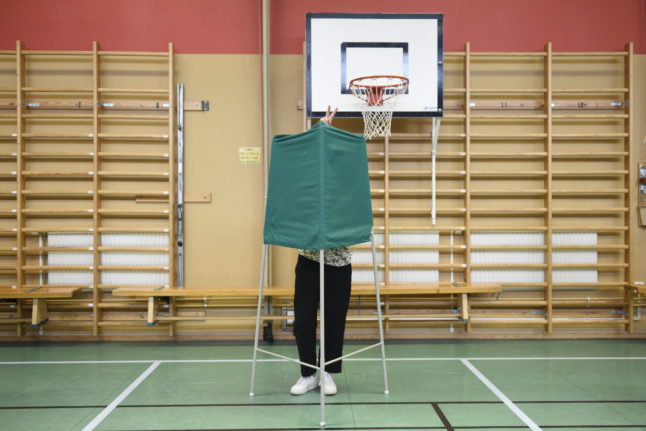 A person voting in a Swedish voting booth in the 2019 EU elections. Photo: Erik Mårtensson/TT
For members
Sweden Elects: How powerful are the Sweden Democrats now?
The Local's editor Emma Löfgren explains how Sweden's parliamentary committees work – and the role the Sweden Democrats will play in them.
Published: 3 October 2022 08:39 CEST