For members
UPDATED: What election pledges have Sweden's largest political parties made this year?
With the 2022 Swedish parliamentary election less than a month away, The Local looks at each party's policies and pledges in the run-up to the big day on September 11th. Here's part one, covering Sweden's four largest parties.
Published: 5 August 2022 16:46 CEST
Updated: 24 August 2022 16:16 CEST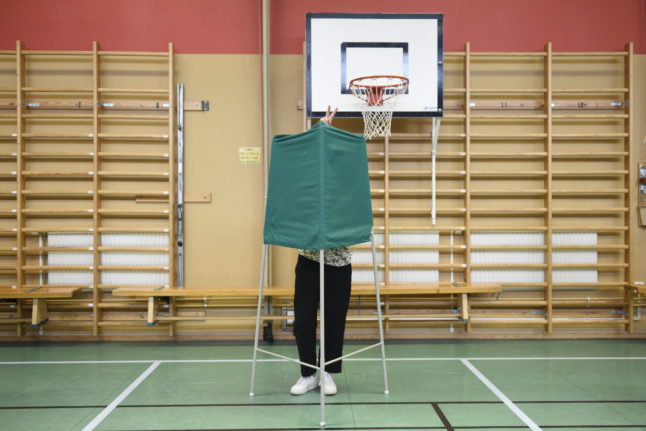 A person voting in a Swedish voting booth in the 2019 EU elections. Photo: Erik Mårtensson/TT
For members
Sweden Elects: New finance minister under fire after first long interview
In our weekly Sweden Elects newsletter, The Local's editor Emma Löfgren explains the key events to keep an eye on in Swedish politics this week.
Published: 14 November 2022 08:37 CET