For members
Are Sweden's Moderates the same party they used to be?
Since dropping its objection to working with the once-pariah Sweden Democrats in late 2019, the centre-right Moderate Party has changed enormously. The Local asked three experts: is it even the same party which fought the 2018 election?
Published: 5 August 2022 13:22 CEST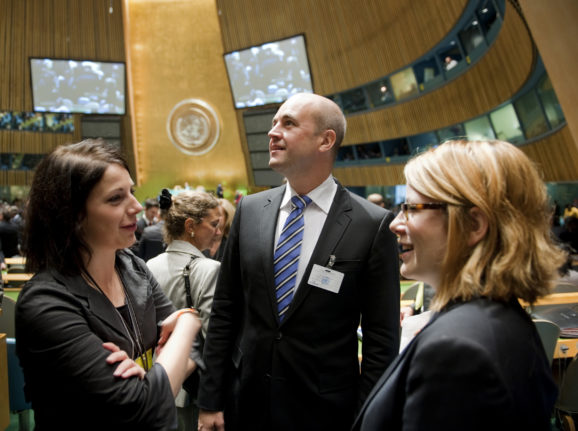 Moa Berglöf (right) next to then Prime Minister Fredrik Reinfeldt at a UN climate change conference in New York. Photo: Henrik Montgomery/TT
For members
Sweden Elects: How powerful are the Sweden Democrats now?
The Local's editor Emma Löfgren explains how Sweden's parliamentary committees work – and the role the Sweden Democrats will play in them.
Published: 3 October 2022 08:39 CEST