For members
EXPLAINED: How to pick the right German language school for you
From the Goethe Institute to online tutors, there are countless ways to learn German. Here's how to navigate all the different types of language school and pick one that suits your needs.
Published: 4 August 2022 17:14 CEST
Updated: 31 August 2022 15:56 CEST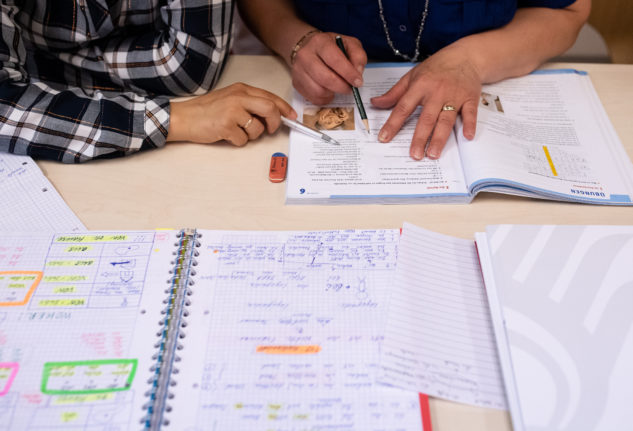 Students study from a German textbook at a language school in Munich. Photo: picture alliance/dpa | Sven Hoppe
How German dialects are battling back against 'Hochdeutsch'
Hochdeutsch (standard German) is what's taught in schools, and what you hear on mainstream TV. But a huge variety of dialects are alive and thriving - especially in Bavaria - says Augsburg local Nic Houghton.
Published: 28 September 2022 17:06 CEST